VAAC-US.CDC project is the collaboration project between Ministry of Health in Vietnam and Human Health Service- USA. We are looking for candidate for the following position:
Data Management and Monitoring & Evaluation Assistant
Duty Station: HanoiStatus: Short-term (01 year and a half, may be extended depending on the new phase of project cycle after Mid of 2019)
Gross salary: Grade 7 Step 1, equivalent to 8.120 USD/year
Job description
Critical task for this staff is responsibility in ensuring field data is gathered and registered, ensuring the quality of data entered and helping to produce initial statistical analysis; Assisting Chief of M&E team in technical tasks of the information system of project and program monitoring. Besides, this staff is specifically responsible for the operation of the project M&E activities on Outreach programs, PMTCT, TB/HIV and MMT. This role reports directly to Chief of Monitoring & Evaluation Section in Central Project Management Unit (CPMU) of VAAC-US.CDC Project. The responsibilities listed below are inclusive, but not exhaustive, of the role. It is reasonable to assume that additional tasks will be requested, as and when needed.
Responsibilities
Data collection (15%):
Coordinate and implement data collection activities in M&E of programs and services delivery sites from M&E staff at Provincial Project Management Units in provinces that supported by VAAC-US.CDC Project in Vietnam.
Data cleaning in reports sent to CPMU by provinces.
Data management and project report (35%):
Participate in carrying M&E Procedures out (5%)

Draft data collection tools and data entry form
Support the process of the standardized tools and templates
Ensure to export and produce statistical report and M&E project report as required. To assist to Chief and others of M&E Section provide reports exported from specific soft-wares used in project (10%).
Be responsible for obtaining all data from primary sources as stipulated in the M&E plan and for their collation and analysis at the M&E section. Work alongside primary stakeholders (CoAg-supported provinces) to carry out survey assignments, in accordance with the agreed-on procedures and standards (10%).
Provide the IT system of data and report management. Maintain the operation continuously of project database. To involve in considerable extraction and computer entry of data from field reports, as well as some analysis (10%).
Program monitoring and data analysis and use (25%):
Involve in progress for development of tools, templates for collecting information. And ensuring that those tools and templates used accordingly with requirement and guidance. Supporting the maintenance of standards and quality of services and activities to meet project objectives and strategies (5%).
Review and analyze monitoring reports to identify the causes of potential bottlenecks in Outreach programs, PMTCT, TB/HIV and MMT. Undertaking regular visits to the field to support implementation of M&E and conduct TA/QA activities. Guiding staff and implementing partners in preparing their progress reports (10%).
Assist to develop and guiding the process for identifying and designing the key indicators for each activity/component, to record and report the data collected (5%).
Strengthening M&E staff and system capacity (15%):
Attend to training in M&E for implementing partner staff. Participate in developing training materials and curriculum of M&E training courses as well as organizing and undertaking training with stakeholders in M&E skills (10%).
Give information for developing evidence-based plans. Supporting to set up the periodical action plans in the technical aspects of data use/management and quality improvement (QI) (5%).
Other tasks (10%):
Provide relevant information and analysis to identify and address priorities, major issues when expanding program and sites. Collecting lessons learned in the previous implementation of activities to give program improvement for expanding activities.
Other tasks assigned or/and requested by Project leaders and M&E Chief.
Requirements:
University degree, such as: Bachelor of Public Health (BPH), Bachelor of Preventive Medicine, Bachelor of Nurse.
Having awareness, experiences of program monitoring and evaluation. Having awareness, experiences of HIV/AIDS program monitoring and evaluation is preferable.
Good skills related to using data analysis software. Having awareness of health information management system, HIV/AIDS information management system is preferable
Good written and verbal English
Ability to prioritize whilst managing expectations
Flexible attitude
Good communication & organization skills
Commitment to VAAC-US.CDC Project's mission, vision and core values.
A dynamic and professional individual with initiative
Honest and trustworthy.
Applicant document (Hard-copy)
Application Form
Curriculum Vitae.
Copy of Birth Certificate, Identity card.
Copy of Qualifications, certificates.
Copy of Medical Certificate.
Please send your application no later than November 30th  2017  to:
VAAC-US.CDC Project, 16th floor, Room 16.17
Tong Cuc Dan So Building, No 8 Ton That Thuyet, My Dinh, Hanoi, Vietnam
Note:
Applications are due November 30th, 2017. However, please note that due to the urgency to fill the position, applications will be reviewed on a rolling basis and interviews may be conducted before the closing date.
Please submit a one-page cover letter, maximum three-page CV/resume, and three references with current email addresses and telephone numbers to our above address.
We will inform you before contacting your references.
Please do not contact by phone.
About VAAC-US.CDC Project: for additional information, please visit:
http://vaac.gov.vn/hoptac/List/?userkey=Du-an-VAAC-CDC-HIVQUAL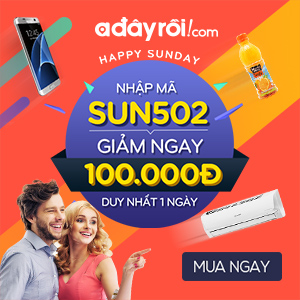 Follow facebook : https://www.facebook.com/ToiTimViec

Follow group: http://bit.ly/JobMaps