Background  
In recent years, despite the overall progress in Viet Nam, the Judicial Reform Strategy to 2020 recognizes that social and economic achievements have to be sustained through deepening democracy and building a substantive "rule of law" state. The need to promote legal empowerment and ensure justice to all, and vulnerable groups in particular, remains strong and is an utmost national priority especially when Viet Nam is experiencing rapid changes as a newly emerged middle-income-country. To further support Viet Nam in the implementation of the Strategy for the Development and Improvement of Viet Nam's Legal System to 2010 with a Vision to 2020 (Resolution 48) and the Judicial Reform Strategy for the Period until 2020 (Resolution 49), the "Justice and Legal Empowerment Programme" has been developed to meet the most urgent need as results of recent reviews of the implementation of these important Strategies to identify key priorities for law and judicial reforms in 2016-2020.
The Programme is funded by the European Union, and consists of two parts – a co-delegation agreement (PAGoDA) to provide targeted capacity building to institutions and evidence-based research and a basket fund for small grants for civil society organisations called the Justice Initiative Facilitation Fund (JIFF). The PAGoDA mechanism is co-funded by UNDP, UNODC, UNICEF and is implemented by UNDP, UNODC and UNICEF in partnership with Ministry of Justice of Vietnam.
Under the PAGoDA mechanism, the Programme will strengthen the rule of law through a more reliable, trusted and better accessed justice system. Specifically, it aims to focus on those population groups which, according to dependable data, face the greatest obstacles in using the justice system to invoke their rights, and on improvement of mechanisms for rights protection, legal services including advice,assistance and representation.
The four targeted results of the Justice and Legal Empowerment Programme are:
1.    Increased public awareness and understanding of rights and how to invoke those rights according to principles enshrined in Vietnamese law, mechanisms and procedures for how to use the law, and options for seeking legal advice, assistance and representation.
2.    Increased access to legal advice, assistance and representation in both civil and criminal matters.
3.    Improved enabling legislative and regulatory framework for legal empowerment and access to justice
4.    Enhanced integrity and transparency in the justice sector
Gender equality is integrated as a cross-cutting issue by the rationale, activities, indicators and budget associated with each output, and with each output promoting gender equality in a significant and consistent way. Special attention will be placed on adherence with the UNDP Viet Nam Gender Equality and Women's Empowerment Strategy 2017-2021, as well as UNDP's global Gender Equality Strategy.
A Communications Specialist (NUNV, UNDP) will be placed to support the implementation of Programme activities implemented by UNDP in synergy with the broader Democratic Governance objectives of UNDP Viet Nam. In particular, the UNV will support the implementation of the Visibility and Communication Plan of the PAGoDA mechanism, Justice and Legal Empowerment Programme, and contribute to the efficient implementation of the Programme by ensuring that information and communications activities and products are executed and produced with quality, are appropriate in terms of resources spent and expected impact, compliant with programme and donor visibility requirements, and are distributed in a timely manner to target groups.
      Duties and Responsibilities  
Under the direct supervision of Assistant Country Director/Head of Governance and Participation Team, the UN Volunteer will provide support for the implementation of the Visibility and Communication Plan of Justice and Legal Empowerment Programme, PAGoDA mechanism (V&C Plan) and be responsible for activities relating to communications, advocacy and media implemented by UNDP in the PAGoDA mechanism, as well as select support to broader communication priorities of the governance and participation programmes of UNDP, as guided by annual work planning. The UN Volunteer will undertake the following tasks:
Support events, workshops and forums by developing communications plans aligned with the UNDP Annual Work Plan(s) and the V&C Plan;
Facilitate media and community relations and ensure all media coverage of UNDP is monitored and reported to staff and the regional office;
Support the production of Programme brochure(s) including info graphics;
Support the development of video stories, including the development of TOR, story line, scripts and working with filmmakers to ensure the quality of the video.
Develop, update and monitor social media platforms for the Programme;
Provide support in editing of additional website content information;
In coordination with the UN Viet Nam Communications team and Communications teams of UNDP, UNICEF and UNODC in particular, prepare press releases, media advisories and assist the Program Team members on V&C actions when needed;
Provide communications support to the Program Team members in the implementation of UNDP activities, including but not limited to:
Support to communications and public campaigns on rights awareness, legal empowerment behavior change;
Development of outreach materials on legal advice and support to the rights holders;
Development and implementation of a comprehensive and professional legal empowerment behavior change strategy;
Support interventions to raise public awareness on protection of rights and access to justice for vulnerable groups, in particular for women, children, ethnic minorities and poor people;
Support communications in relation to legal advice and information sessions in prisons and pre-trial detention facilities and policy dialogues on justice sector reform.
Photograph/ coordinate photography and develop photo essays, human interest stories and /or press releases on UNDP organized events and field missions;
Manage an information bank with both hard and soft filing for archiving photos, stories and press coverage in relation to the Programme, PAGoDA mechanism implemented by UNDP;
In liaison with other members of the Communications Team of UNDP, UNICEF and UNODC, maintain up to date information on UNDP V&C activities on the UN Viet Nam, and UNDP country office, regional and HQ websites;
Mainstream gender in the UNDP Communication work.
Furthermore, UN Volunteers are required to:
Strengthen their knowledge and understanding of the concept of volunteerism by reading relevant UNVand external publications and take active part in UNV activities (for instance in events that mark IVD);
Be acquainted with and build on traditional and/or local forms of volunteerism in the host country;
Reflect on the type and quality of voluntary action that they are undertaking, including participation in ongoing reflection activities;
Contribute articles/write-ups on field experiences and submit them for UNV publications/websites, newsletters, press releases, etc.;
Assist with the UNV Buddy Programme for newly-arrived UN Volunteers;
Promote or advise local groups in the use of online volunteering, or encourage relevant local individuals and organizations to use the UNV Online Volunteering service whenever technically possible.
Competencies  
UN competencies:
Communication:
Speaks and writes clearly and effectively; listens to others, correctly interprets messages from others and responds appropriately; asks questions to clarify, and exhibits interest in having two-way communication; tailors language, tone, style and format to match audience; demonstrates openness in sharing information and keeping people informed.
Teamwork:  Works collaboratively with colleagues to achieve organizational goals; solicits input by genuinely valuing others' ideas and expertise; is willing to learn from others; places team agenda before personal agenda; supports and acts in accordance with final group decision, even when such decisions may not entirely reflect own position; shares credit for team accomplishments and accepts joint responsibility for team shortcomings.
Creativity:  Actively seeks to improve programmes or services; offers new and different options to solve problems or meet client needs; promotes and persuades others to consider new ideas; takes calculated risks on new and unusual ideas; thinks "outside the box"; takes an interest in new ideas and new ways of doing things; is not bound by current thinking or traditional approaches.
Required Skills and Experience  
Education background:
Bachelor's degree or equivalent in fields related to journalism, communications, media studies or in social sciences and other relevant field;
Sound knowledge of the major development issues regarding gender issues in Viet Nam;
Experience working in communications and visibility actions and programs;
Experience working on public awareness raising, justice and legal empowerment can be an asset;
Fluency in spoken and written English in addition to fluency in the national language;
Strong interpersonal and networking skills;
Highly organized and self-motivated;
Personal sensitivity and commitment to issues affecting gender equality, justice and human rights;
A high level of computer literacy;
Basic administration / secretarial skills;
Demonstrated  personal  sensitivity  and  commitment  to  the  values  and  principles  of  volunteerism, cultural diversity, justice and human rights;
Prior volunteering experience is an asset;
Persons with ethnic minority background are strongly encouraged to apply.
Work experience:
A minimum of 2 years of professional experience working in Communications;
Previous experience with the UN or other international organizations is an asset.
Computer skills:
A high level of computer literacy;
Competence with communications and publishing software (print, online, video, for example for infographics/ publications: Photoshop, Illustrator and Indesign; for website: Dreamweaver; and for videos: Adobe Premier Element/ Pro or other video editing software)
Internet communication and searching skills;
Basic administration / secretarial skills;
Language skills:
Full  proficiency  in  English  and  Vietnamese,  including  excellent  written  and  spoken  skills  in  both languages.
Others
Social media skills;
Strong analytical and conceptual thinking;
Ability to cope with pressure/meet deadlines;
Ability to work in a multi-cultural environment and strong team working capacity;
Demonstrated  personal  sensitivity  and  commitment  to  the  values  and  principles; of  volunteerism, gender equality and cultural diversity.
Disclaimer
United Nations Volunteers is an equal opportunity programme which welcomes applications from qualified professionals. We are committed to achieving diversity in terms of gender, nationality and culture.
United Nations Volunteers reserves the right to select one or more candidates from this announcement.  We may also retain applications and consider candidates applying to this opening for other openings with United Nations Volunteers with similar assignment description, experience and educational requirements.
>>> Apply HERE<<<
Only short-listed of candidates will be contacted.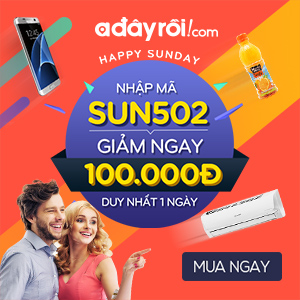 Follow facebook : https://www.facebook.com/ToiTimViec

Follow group: http://bit.ly/JobMaps