JW Marriott Hanoi là một khách sạn 5 sao mang thương hiệu JW Marriott, do Tập đoàn Bitexco đầu tư, toạ lạc trong khuôn viên Trung tâm Hội nghị Quốc gia. Khách sạn có tổng mức đầu tư 250 triệu USD, được thiết kế 9 tầng, với 450 phòng nghỉ và là một trong những khách sạn lớn nhất Hà Nội. Ngoài ra, khách sạn còn cung cấp 2.400 m2 dành cho không gian hội thảo. 
Marriott International welcomes recent university graduates to experience the career development adventure of a lifetime and a world of leadership opportunities. Our global leadership development program, Voyage, propels participants (we call them Voyagers!) on a mentored, learning-inspired journey to prepare you for a successful career. Voyage is a full-time, paid development program. As an associate and trainee, you'll build upon the skills you developed in school by participating in real world assignments. 
VOYAGERS' PROPERTIES & DIVISIONS:
Hanoi: Revenue | Rooms | Food & Beverage
Danang: Food & Beverage | Rooms
Nha Trang: E-commerce & Digital service | Finance | Rooms
Saigon: Rooms | Food & Beverage | Finance
Phu Quoc: Revenue | Finance | Rooms | Human Resources
BENEFITS:
Attractive remuneration package
Inspiring workplace with amazing teammates
Duty meal & Uniform provided by hotel
Local & International training course
Annual vacation | Annual health check | Other benefits according to hotel policy.
A career path in the most respected and prestigious hotel companies in the world.
Closer step into a Marriott supervisory or entry-level management role right away, because the program has provided a foundation for future leadership.
Each individual's Voyage journey is unique, spanning 12 to 18 months dependent upon your career interests, passions, goals, and location.
REQUIREMENT:
Graduated from a university or hotel school within the past year/ 12 months.
Excellent English & Passion in hotel management.
Superior critical-thinking & interpersonal communication skills
The ability to foster relationships & work collaboratively
The ability to self-manage & be a self-starter
A real desire for personal & professional growth
APPLICATION:Kindly submit the online application & assessment online for your desired division 15th Nov 2017 as detail below:
Vietnam properties:
Cambodia properties:
Only short-listed of candidates will be contacted.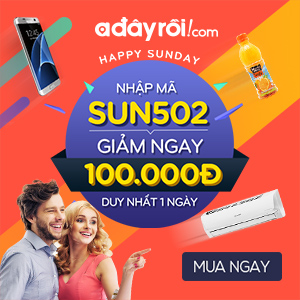 Follow facebook : https://www.facebook.com/ToiTimViec

Follow group: http://bit.ly/JobMaps