CSDS is now in search for local youths who are proactive and passionate about community work to support international volunteers/interns (IVs) at childcare placements.
✪ Working places
Friendship Village (for children and war veterans affected by Agent Orange);
Khanh Tam Center (for children with autism);
Sao Mai/Morning Star Center (for children with intellectual disabilities);
Phuc Tue Center & Peace Village (for physically and mentally impaired children);
The Little Seeds Project at National Hospital of Pediatrics;
Several Kindergartens (as English teaching assistants);
✪ Responsibilities
Help IVs with translation and boost their interaction with children and staff at placements;
Co-operate with IVs to collect and implement in-class activities and therapies;
Attend meetings, trainings & co-organize special events for children with IVs;
Take care of, instruct and help children to participate in activities;
Act as an ambassador of CSDS, and of Vietnam youth in general.
✪ Requirements
High school & university students interested in working with children;
Proficient in English communication;
Committed to attend the project for 6 months and at least 3 sessions (weekday morning or afternoon) every week (~6hrs/week);
Enthusiasm, responsibility and proactivity;
Ability to work effectively as a team member;
✪ Benefits
Working in an international volunteer environment that helps enhance English communication skills, improve your problem solving skill and satisfy your interest in discovering different cultures;
Capacity-building trainings & bondings for LSs;
Opportunities from CSDS & our partners (CSDS internship, international & domestic trainings, workshops, events, …)
Work experience with children having disabilities and developmental disorders;An opportunity to create a network of amazing friends from different universities in Hanoi as well as from all over the world;
Meaningful memories of contributing to the community and being loved by children and international friends;
A certificate after fulfilling volunteer commitment.
✪ How to apply
Round 1: Application Form Selection Submit your application no later than 23h59' November 13th 2017 through this link: https://goo.gl/forms/8CcTKEwUraTuqzcn1
Round 2: Group Activities & DiscussionOnly shortlisted candidates will be invited to join Round 2 on Saturday, November 18th 2017.
Round 3: Personal InterviewOnly shortlisted candidates will be invited to join Round 3 on Sunday, November 19th 2017.
✪ CONTACTS
For further information, please contact us:
✪ ABOUT CSDS
Center for Sustainable Development Studies (CSDS) is a Vietnamese non-governmental organization, focusing on youth and community development as well as international volunteer exchange. Founded in 2009, CSDS develops and implements programs in different areas of the country to contribute to the sustainable development of Vietnamese society. With childcare project, CSDS currently supports organizations that provide vital assistance to vulnerable groups of disabled children in Vietnam as well as children in hospitals by entrusting international volunteers/interns to contribute their time and effort there.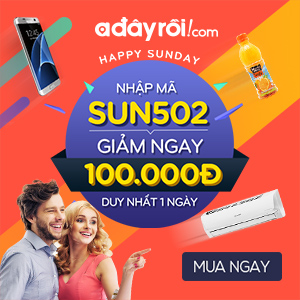 Follow facebook : https://www.facebook.com/ToiTimViec

Follow group: http://bit.ly/JobMaps