Position: Capacity Building Intern
Contract duration: One year
Supervisor: Capacity Building Officer
Duty station: Hanoi
Key working relationship: All AAV staff and Partners
Commencement date: As soon as possible
Working time: Full-time post
Allowance/Fee and Budget code: Capacity Building staff cost
1. General Context
ActionAid is an international development agency whose aim is to fight poverty worldwide. Founded in the United Kingdom in 1972, for over 40 years, ActionAid works to support the poorest and most excluded people in 47 countries in Africa, Asia and the America in securing their rights and eradicating poverty.
In Vietnam, ActionAid operates in mountainous and remote regions, in the fields of education, women's rights, disaster preparedness, climate change, governance and food rights.
2. Deliverables (Performance expectation from the Intern)
The Intern shall keep updating progress and report to her/his immediate supervisor during implementing the assigned tasks so that proper assistance could be provided accordingly
The Intern shall perform the tasks and carry out the obligations in accordance with the scope of work hereunder
The Intern shall always act diligently, and at all times support and safeguard AAV's legitimate interests in any dealings with the third parties
3. Scope of work (inclusive of key tasks & performance indicator)
The Capacity Building Intern will cover the following tasks:
Supporting in building trainers, researchers, and consultant database
Supporting in preparing documents such as TOR, list of participants, budget, invitation, agenda, hand-out, pre and post-test for trainings/workshop
Arranging logistic for trainings in collaboration with budget holders and admin staff
Collecting and consolidating training need assessment as well as training data
Assisting trainers in class in term of managing logistic and warm-ups exercises
Supporting in writing training reports and contents for website and social media pages to promote the training activities
Translating documents and learning materials, supporting in research and development work for
Supporting in writing meeting minutes and memo for trainings/meetings
Others (as assigned)
4. Qualification
Education (Degrees/certificates required): University degree in social science/Business management/marketing/economic development or any relevant field.
Good command in Vietnamese and English
Proficiency with Microsoft Office including Word, Excel, and Power Point
Attention to details
Time and deadline management
Being Committed and honest
Being interested in humanitarian issues and has sound knowledge on education/training and development issues
5. Payment (Rate of fee/allowance per working day, insurance provided, time of payment)
The Capacity Building Intern will receive allowance following AAV's cost norms, which is 220,000 VND per working day, pursuant to AAV's internship policy (with 7.5 hours per working day); this rate includes personal income tax and insurance coverage.
The payment for the Intern will be made within 10 working days after AAV receives payment request, timesheet and approved monthly report submitted by the Intern
The Intern will be covered by the accident insurance at basic level as per AAV's policy on intern.
6. Other benefit and responsibilities
ActionAid International Vietnam will write reviews and acknowledge after the collaboration period of the Intern with AAV if s/he meets the requirements of AAV and at his/her request to apply to other organizations.
The Intern is expected to follow strictly the Intern Policy and other related policies of AAV.
The Intern is required to keep all information and data of AAV and partners confidential and for internal use. If s/he discloses such information to a third party outside AAV, s/he will be responsible for that loss of intellectual property and his/her contract will be terminated immediately by AAV. AAV reserves the rights to take legal settlement of such loss (if any).
7. Application
Written application in English, stating why you are suitable for the post, together with full curriculum vitae, certified copies of available degrees should be submitted by November 04th , 2017 to job.aav@actionaid.org CC hanoicareer@gmail.com , Subject: Application for Capacity Building Intern – 2017 or ActionAid Vietnam, Attn.: Human Resources & Organizational Development Department, 5th Floor, 127 Lo Duc Street, Hai Ba Trung District, Hanoi
Only short-listed candidates will be contacted. Applications will not be returned.
Candidates from (gender, ethnic or others) minority groups are encouraged to apply.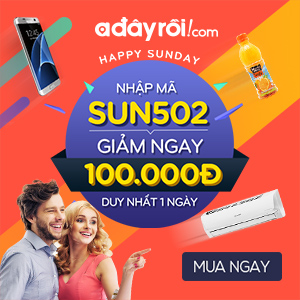 Follow facebook : https://www.facebook.com/ToiTimViec

Follow group: http://bit.ly/JobMaps