I. BACKGROUND
The Wildlife Conservation Society (WCS) is a non-profit, private organization that saves wildlife and wild places worldwide through science, conservation action, education, and inspiring people to value nature.
WCS has been working to strengthen the commitment and capacity of the Vietnamese government to combat wildlife trafficking since 2006 and have established a well-respected presence in the country, providing support to a range of government agencies. We have generated a wide range of reliable data on a number of related issues and trained over 1,100 law enforcement officers from a range of agencies in investigation and enforcement techniques, and distributed a number of technical handbooks and guides.
We have assisted central agencies to review and propose criminal intelligence analysis systems, inter-agency agreements and cooperation, national legislation, and have supported bi-lateral dialogues to suppress the wildlife trade and strengthen Viet Nam's enforcement response.

Job Title: Admin Consultant
Reports To: Head of Finance and Administration
Supervise: N/A
Department/Group: Finance and Administration
Location: Ha Noi
Contract type: Consultancy contract in 7 months from 11 Dec 2017 – 06 Jul 2018
Consultancy fee: VND400,000-VND500,000 per day
II. SCOPE OF WORK
The Admin Consultant is a short-term replacement of staff in maternity leave. S/he is responsible for providing administrative assistance to ensure the smooth operation support to the management and implementation of WCS Vietnam program activities.
III. MAIN RESPONSIBILITIES
A. Office operation
Runs front-desk for the WCS office (including receiving visitors, handling incoming/outgoing correspondences, faxes, PO Box, operation system, etc.);
Advises/ supports other staff on admin guidelines;
Manages and maintains a proper filling system in admin (including soft and hard copies);
Updates, designs new templates in admin when needed;
Maintains contact lists (staff, suppliers and partner contacts);
B. Logistic and Travel arrangement
Coordinates and supports office/project activities in term of administration and logistics (booking air ticket, car, taxi, hotel, stationeries, printing, etc.);
Manages visa, resident-card application for international staffs and guests up on request;
Arranges office refreshment (tea-break, farewell and birthday parties);
Supports in logistic arrangement for regional/international meetings and workshops to be held in Viet Nam if any;
C. Procurement
Manages procurement, the use, maintenance and inventory of office and field equipment (e.g. server, photocopier, scanner, computers, printers…);
Surveys and proposes for suppliers list annually;
Arranges and follows up principle contracts and other contracts with suppliers;
D. IT support
Receives and supports staff on IT related issues;
Contacts and coordinates with IT service to maintain IT equipements and resolvestroubleshootings;
E. Financial support
Manages petty cash in admin to use for office expenses;
Supports Financial Officer in stamp and filling of financial vouchers weekly;
Follows up and prepare for payment of office rent, utilities, supplies on time;
F. Fundraising
Support to develop annual budget or proposal budget for office;
Supports on fundraising activities as requested;
G. Supervision
Supervises office's cleaner;
Inducts to new staff on admin guidance;
H. Others
Support to develop and revise policies and guidelines when needed;
Provides interpretation and translation of office documents as required;
Performs other tasks as required by Head of Finance and Administration.
IV. REQUIREMENTS
Minimum bachelor/college degree;
Minimum two years work experience in the similar position
Language: English and Vietnamese language is essential to effective performance in this position;
Fluency in Microsoft Office (Word, Excel, PowerPoint) and ability to conduct internet basedresearch at a minimum;
Good interpersonal and communication skills;
Proven ability to attend to details, deal with vendors.
In addition, the following qualifications are assets:
Experience with an international organisation or NGO
Knowledge on visa application procedures, procurement procedure;
Knowledge of Photoshop;
Experience in organization and management of events.
Required Competencies
Time management
Communication
Team building
Accountability
Result orientation
Budgeting
V. HOW TO APPLY
Interested applicants should send a cover letter, CV with photo, contact details for references to:
Mrs. Nguyen Thi Thu My – Human Resource Officer
Wildlife Conservation Society
106 building D, No. 3 Thanh Cong street, Ba Dinh district, Ha Noi.
Email: ntmy@wcs.org
Title: [WCS – 102017] Admin Consultant – Candidate's name
Deadline for applications: 15th November 2017
Only shortlisted candidates will be contacted.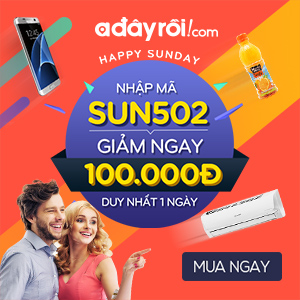 Follow facebook : https://www.facebook.com/ToiTimViec

Follow group: http://bit.ly/JobMaps