The USAID Governance for Inclusive Growth (GIG) Program (the Program) aims to assist Vietnam's efforts to achieve sustainable and equitable economic growth by working with the Government of Vietnam, its private sector, and civil society organizations to maintain the momentum in expanding market reforms, institutional modernization, and global integration in trade. Further, the Program strives to ensure that growth reaches all segments of Vietnam's population by implementing targeted initiatives to address the unique challenges faced by historically disadvantaged and vulnerable groups, as well as to empower women.
National Energy Specialist
USAID/Vietnam Evaluation, Monitoring, & Survey Services Project
MANAGEMENT SYSTEMS INTERNATIONAL INC. (MSI) is currently seeking a National Energy Specialist for USAID-funded Vietnam Evaluation, Monitoring, and Survey Services Project (USAID/VEMSS Project). The project, implemented by MSI, is assisting USAID/Vietnam in designing and implementing various evaluations, monitoring surveys, and performance management studies. The project is also providing monitoring and evaluation training to Mission staff and implementing partners.
Position Summary
A short-term consultant is required for the position of National Energy Specialist to join the MSI technical team to conduct the Assessment on clean/renewble energy and energy efficiency in Vietnam.
This is a local, full-time position for the duration of the assessment from arround mid of November 2017 to February 2018 with aproximately total LOE of 27 working days.
The consultant is expected to report to the VEMSS office in Hanoi, with the possibility for field travel.
Responsibilities
The National Energy Specialist shall be responsible for:
Producing a concise synopsis on the current state of GVN policy and priorities related to the clean/renewble energy and energy efficiency objectives, and providing the team with local knowledge and advice on clean/renewable energy development issues in Vietnam;
Identifying key informants (stakeholders) for the fieldwork meetings;
Conducting fieldwork;
Performing data analysis;
Working closely with the team leader in drafting a detailed assessment plan, developing data collection tools and documenting lessons learned; and
Contributing to assessment's report writing.
Qualifications
Graduated degree in related-fields;
Demonstrated experience in low emission energy development in Vietnam including policy development and implementation;
Having experience in conducting assessment/research in related- areas;
Having experience with analyzing the performance of international- assisted development projects in Vietnam is an advantage, but not required;
Strong English language and written skills are required.
Applications should be submitted to the following email address: HR@msi-vietnam.com CC hanoicareeer@gmail.com by November 5, 2017. Title: [USAID – 102017] Position – Candidate's Name
Only short-listed candidates will be contacted.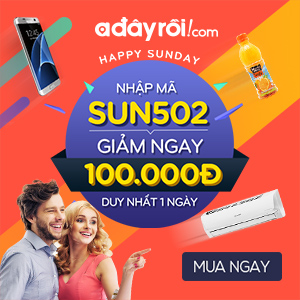 Follow facebook : https://www.facebook.com/ToiTimViec

Follow group: http://bit.ly/JobMaps