Abbott là công ty toàn cầu trong lĩnh vực chăm sóc sức khỏe của Mỹ với hơn 74.000 nhân viên tại hơn 150 nước. Tại Việt Nam, Abbott nằm trong top 10 Những công ty đáng làm việc nhất năm 2016 theo khảo sát của Nielsen và Anphabe.
A. JOB RESPONSIBILITIES
Propose marketing objectives, advertising and promotion, which bases on Corporate Branding foundation, and ensure their execution for the assigned products
Develop sufficient promotional materials such as brochures, catalogues, information booklet, POSM which are in line with product positioning, in collaboration with regulatory, logistics to assure that all information are accurate and strictly adhere to company & MoH guidance
Cooperate with related partners (in-house or outsource) to do market surveys on promotional programs to determine customer attitude, perception, and acceptance.
Propose quarterly promotion programs (trade) and evaluate effectiveness of promotion efforts through strictly follow up the execution of promotional programs.
Work closely with agencies (Advertising, Market research, Events/activation, Production, etc) to execute flawless brand experiences across touch points.
Partner with different functions (Trade, Procurement, Supply Chain & Finance) for on-going projects, competitors report, budget phasing, media plan tracking.
Manage new product launching plan, work closely with Marketing Manager and all related departments to understand well sales performance of the brand and tracking deeply performance of new product launching in order to make next quick action.
Collect, compile, verify, analyze data on market trends, consumer behaviour and competitor activities to propose market opportunities for product.
Collect, compile, verify, analyze data on product performance and customer feedback and make report to relevant managers.
Provide information in forecasting market's product demand, identify potential supply issues, and develop contingency plans.
B. JOB REQUIREMENTS
University graduate, prefer Business or Marketing degree
More than 3-4 years relevant experience in a representative role in the MNC Nutrition/FMCG Industry
Comprehensive industry knowledge.
Good in English.
Good knowledge of computer based programs including spreadsheets and graphics.
Continuous Improvement behavior
C. Other Information
Duration: 7 month
Working Location: Me Linh Point Tower, 2 Ngo Duc Ke, Dist.1, HCMC
Working Time: Monday to Friday, 8:30am – 5:30pm
D. How to apply:
Please send your updated CV to Email: linh.lehoangmy@abbott.com CC hochiminhcareers@gmail.com subject: [Abbott-1017]-Position-Fullname or contact via phone +84 28 3825 6551 – 9256 for more information.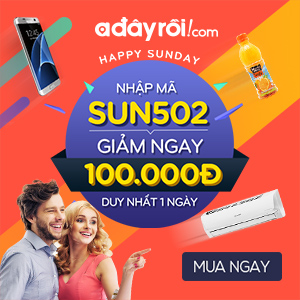 Follow facebook : https://www.facebook.com/ToiTimViec

Follow group: http://bit.ly/JobMaps