TOUCH (To U from Caring Hearts) là một tổ chức phi lợi nhuận được thành lập vào năm 2007 bởi một nhóm các học sinh đến từ nhiều quốc gia khác nhau (Singapore, Việt Nam, Hàn Quốc, Hoa Kì,…). Định kì hàng năm mỗi mùa hè, TOUCH tổ chức một Trại hè Tiếng Anh cho các bạn học sinh THPT, sinh viên, với mục đích tạo cho các bạn một môi trường để trau dồi Tiếng Anh, khám phá tiềm năng cũng như khắc phục những khuyết điểm của bản thân thông qua các trò chơi trí tuệ, thể chất và các buổi rèn luyện kĩ năng. Kì trại thứ 8 TOUCH '16 A-Camp: "Ace the Impossible" diễn ra vào 7/2016 đã thu hút hơn 70 lượt trại sinh đến từ các trường danh tiếng trên cả nước, khoảng 10.000 lượt người quan tâm qua mạng và nhận được phản hồi tích cực từ nhiều đơn vị truyền thông.
In addition to our annual summer English camp, TOUCH'17 will conduct a series of workshops called Elementary Launch Pads focusing on the 3 essential personal skills: communication, creativity, and teamwork (and we actually successfully organized our 1st workshop – Élan Launch Pad – so 2 more to go!) And to realize our dream, we need your help! To be more specific, we are excitingly looking for new members in these positions:
Design exciting and meaningful activities for TOUCH's workshops and camp
Work closely with all teams to plan and execute workshops and camp smoothly
Research, book, and set venue, and procure necessary materials for workshops/camp
Work closely with Program and Finance team to manage workshops and camps under budget.
Research and contact potential sponsors and manage sponsor relationship
Manage fundraising campaigns to help subsidize workshop and camp fee for attendees
Support PR team in creating breathtaking graphics to promote TOUCH's activities, as well as to strengthen TOUCH's social image
Here come the questions:
Practically anyone that has interest in youth activities. No age limit!
2. Why you absolutely have to join us?
Become a part of a fun-loving, energizing, and highly ambitious team (and pretty savage, too)
Make long-lasting supportive friendship (and receive lots of love)
Do something big and meaningful: facilitate other students to experience and learn more about themselves
Gain first-hand working experience in related fields
Improve your competences, especially team-working, English, communication, leadership, etc.
Strengthen your CV
3. What do we expect from you?
Experience: sounds very decent, but fresh souls are much welcomed
Fluent English
Experience with Ms Office and Google Drive as we'll be using them A LOT
Time commitment is a big YES. We need your time, but don't worry! It won't be too much.
Worried that your abilities aren't up to our "standards"? Take a deep breath. Don't doubt and put too much pressure on yourself. If you want one of these positions but still feel a bit reluctant to join us for whatever reasons, keep in mind that 

"IF YOU NEVER TRY, YOU'LL NEVER KNOW!"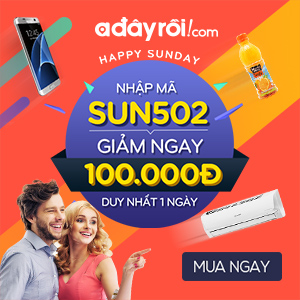 Follow facebook : https://www.facebook.com/ToiTimViec

Follow group: http://bit.ly/JobMaps