Tổ chức Giáo dục, Khoa học và Văn hóa của Liên hiệp quốc, viết tắt UNESCO (tiếng anh: United Nations Educational Scientific and Cultural Organization) là một trong những tổ chức chuyên môn lớn của Liên hiệp quốc, hoạt động với mục đích "thắt chặt sự hợp tác giữa các quốc gia về giáo dục, khoa học và văn hoá để đảm bảo sự tôn trọng công lý, pháp luật, nhân quyền và tự do cơ bản cho tất cả mọi người không phân biệt chủng tộc, năm nữ, ngon ngữ, tôn giáo" (trích Công ước thành lập UNESCO).
UNESCO hiện có 195 quốc gia thành viên và 9 quan sát viên. Trụ sở chính đặt tại Paris, Pháp với hơn 50 văn phòng và vài viện hay trung tâm trực thuộc đặt khắp nơi trên thế giới. Hầu hết các văn phòng của UNESCO làm việc với 3 nước hoặc nhiều hơn trong cùng khu vực.
Post Title: Office Assistant
Domain: Field Support and Coordination (FSC)
Organizational Unit: UNESCO Hanoi Office
Primary Location: Hanoi
Type of contract: Fixed-Term
Annual salary: 12 126 USD (Annual Salary)
Manages the agenda of the HFO including scheduling of appointments, receiving visitors, supporting communications (phone, email, etc) and prioritizes workflow through the HFO Office and distribution of information throughout the office. The assistant makes travel and hotel arrangements and prepares travel authorizations/ claims for the HFO and facilitates participation of National Commission for Viet Nam and government counterparts to national, regional and global UNESCO events.

Initiates and processes a variety of contractual and administrative documents including follow up and timely completion of impending actions. Uses word processing, spreadsheets and presentation packages to produce a wide variety of large, complex documents and reports, including formatting more complex letters, reports, technical documents, speeches, presentations and other material. Proofreads documents and edits texts for accuracy, grammar, punctuation and style, as well as for adherence to established standards for format.

Provides secretarial, administrative and logistics support to meetings of the HFO with government, UN and other partners, including preparation of invitation letters; compilation and distribution of working documents and other materials; preparation of minutes; and providing informal transaltion and interpretation from Vietnamese to English. Liaises with UN organizations in the preparation of meetings and events. Supports HFO participation in the principal coordination mechanism of the UN and other development partners.  Supports internal senior staff meetings.

Maintains and updates electronic and paper records/files and tracking systems (e.g. information databases, mailing lists, participant lists, correspondence, contracts and budgetary information); ensures the proper establishment and closure of files and safe retention of same; ensure timely processing and response on requests and correspondence.
Attachment:
Address for Applications: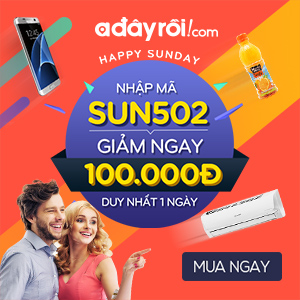 Follow facebook : https://www.facebook.com/ToiTimViec

Follow group: http://bit.ly/JobMaps