ChildFund Vietnam is the representative office of ChildFund Australia – an independent and non-religious international development organisation that works to reduce poverty for children in the developing world.
ChildFund Australia is a member of the ChildFund Alliance – a global network of 11 organisations which assists more than 14 million children and families in 63 countries. ChildFund Australia is a registered charity and is fully accredited by the Department of Foreign Affairs and Trade which manages the Australian Government's overseas aid program.
ChildFund began working in Vietnam in 1995 and operates community development programs in the areas of education, water and sanitation, sustainable livelihoods, child rights and child protection, food security, and maternal and child health, including HIV prevention. With a strong focus on building the resilience of young people, ChildFund also gives children and youth the opportunity to take part in sports, vocational education and life skills training, and supports their participation in local decision-making processes.
ChildFund's programs are being implemented across the northern provinces of Bac Kan, Cao Bang and Hoa Binh, where the majority of people are from ethnic minority groups, often the most vulnerable or marginalised sections of the population.
JOB PURPOSE & REPORTING STRUCTURE
The HRI reports to the HRO. HRI works closely with the Office Manager, IT Coordinator and other staff members in Hanoi; with the local administrative staff in each Area Development Office.
POSITION SUMMARY
The HRI is responsible for assisting the HRO and Operations Manager in maintaining thesmoothoperation of all aspects of HR/personnel system, to ensure that our HR activities are of a consistently high quality and contributes to ChildFund's vision of improving the wellbeing of children and reducing poverty.
KEY AREAS OF RESPONSIBILITY
1. HR 
 Administrativeduties
Personnel letters and service contracts: draft letters to the relevant stakeholders such as Service Department on Diplomatic Corps, Hanoi Social Insurance Office; draft personnel service contracts or contract liquidation withsuppliers;
Training activities: support the logistics for workshops, in house training; looking for training sources for recommendation to theHRO;
Finance: prepare payment and acquittal request for personnelservices;
Filing system: update and maintain the hard copy filing system for general HR activities such as recruitment, training, policy,etc.;
Other supports: faxing, scanning, photocopying and sending inconfidential letters torelevantstakeholders.
2. HR 
 Technicalduties
Policy development: translate policies and coordinate the translation works with the local administrative staff; assist HRO in maintaining the periodical policy audit, including quiz, review of COM filing system, recommend ideas/tools to visualize key policies and procedures using visio, infographic, mind-map, flow chart, video,etc.;
Recruitment: draft the recruitment advertisement, arrangement of recruitmentadvertisement on websites, television or newspapers (for Hanoi office's positions);translate the new position description, put candidate's information to the short-list,arrangement of interview/ test, draft interview formats and take minutes of the interview, reply to unshortlisted candidates; draft the offer package for successfulcandidates;
On-Boarding program: draft on boarding program for new staff by coordinating theprocesswith relevantdepartments;
Training: follow up the training evaluation with staff and line manager after each training course (including in house or public training/workshop); summarise the in-house training course's evaluation.
3. Other HR supporting duties
Communications & Feedbacks on HR services: support HRO in enhancing the effective communication on hr services and policies within the organisation; design quick HR surveys to get more official feedbacks from staff on and to enhance the effectiveness of HR'sservices;
Office Health Safety: coordinate the OHS survey and Office Security and Safetyinspection in all offices; support the HRO in developing the action plan for the 'alarming' issues to ensure staff are safe both at workplace and when travel to thefield;
Internal social activities: together with the HRO give inputs for the internal social activities which can help to bring hr services closer to staffmembers;
Other possible assigned tasks.
4. Organisational Development
Actively contribute to the development and promotion of ChildFund values culture and learning approach;
Contributing to the effective environment of team working of the sectors as well as of wholeorganization.
5. Relationship Building &Representation
Establish appropriate information-sharing relationships with staff in similar positionswithin other INGOs, government agencies and academic institutions in Vietnam andinternationally.
Closing dates for application: 5 November 2017
Apply: >>>HERE<<<
Interviews will be arranged as soon as ChildFund receives qualified applications, on a first-come-first-serve basis. Only shortlisted candidates will be invited for an interview.
People with disabilities are encouraged to apply for the position through ChildFund's competitive hiring process.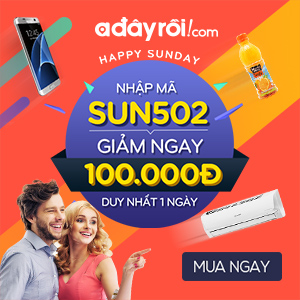 Follow facebook : https://www.facebook.com/ToiTimViec

Follow group: http://bit.ly/JobMaps