Operation Smile Vietnam would like offer a chance for you to become committed Photography Volunteers for our Medical Missions & Events happening through out the year.
1. Requirements & Responsibilities:
– Volunteers will participate in OSV Medical Missions & Special Events to take photographs of the events. Photographs will be used in OSV reports and posts on social medias, or used as resources for future materials to help raise awareness, for PR purposes, etc.
– Volunteers are required to have adequate Photography skills and experiences and are willing to learn and open to new experience.
– Volunteers are required to have personal camera.
– Volunteers are required to have flexible timetable as we have medical missions and events almost every month (from which you can choose to take part in whenever your schedule allows). OSV will form a team of selected Photography Volunteers, all medical missions and events will then be notified to the team and the team will then decide which team member will be participating in which mission and event.
– College/university students studying in Hanoi/HCMC are preferred.
– Strong commitment is highly appreciated as we want our trained volunteers to participate in as many events throughout the year as possible.
2. Benefits:
– Volunteers will have the chance to be a part of a life-transforming experience (Ex: in medical missions volunteers will take photos of children with clefts before and after surgery, patients' families, doctors and nurses, operating room or charity events, art auctions and other special and unique events, etc.).
– Volunteers will have the chance to receive training sessions and practical insights from experienced photographers and/or film makers (Ex: Director Tran Xuan Chung, etc.).
– Volunteers will have the chance to participate in medical missions to other parts of Vietnam throughout the year with meal + accommodation fully covered by Operation Smile Vietnam (Ex: Quang Ngai, Nghe An, Hai Phong, An Giang, Dak Lak, etc.).
– Volunteers will be formed in a team, which will serve as a platform for team members to work together, share experiences and networking.
– Volunteers that show commitment and good performance will receive Certificate of Appreciate from Operation Smile Vietnam.
Deadline for applicants: November 15th, 2017
Please fill in the following form if you are interested in being a part of this life transforming mission: here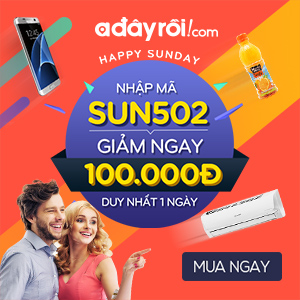 Follow facebook : https://www.facebook.com/ToiTimViec

Follow group: http://bit.ly/JobMaps