FFI's mission is to conserve threatened species and ecosystems worldwide, choosing solutions that are sustainable, are based on sound science and take account of human needs.  FFI's strategy to achieve this mission is to work with in-country organisations at all levels to support them in identifying and implementing country led sustainable solutions.  
FFI Vietnam is implementing conservation projects at Mu Cang Chai Species & Habitat Conservation Area of Yen Bai, Muong La Nature Reserve of Son La, Khau Ca Species & Habitat Conservation Area and Quan Ba district of Ha Giang, Trung Khanh Species & Habitat Conservation Area of Cao Bang, Kim Bang of Ha Nam, and Pu Mat National Park of Nghe An provinces. FFI also supports conservation actions in Kon Tum, Son Tra and Cat Ba Island.
Fauna & Flora International – Vietnam Programme is recruiting an Intern
TERMS AND CONDITIONS
Start Date:          As soon as possible
Duration:         12 months
Location:        FFI office – Hanoi, Vietnam
Hours of Work:    40 hours per week
Salary:         Package (inclusive) US$250 – US$300/month
JOB DESCRIPTION
Job Title:            Communication and Outreach Intern
Reporting to:    FFI's Country Programme Manager
Line manages:         N/A
Overall objective:  To support development of educational, PR and social media materials and publications, and support the participation of local communities in conservation through awareness raising and environmental education.
MAIN DUTIES
Communications: Traditional and Online / Social Media
Manage FFI Vietnam Programme's Facebook and Instagram accounts including creation and posting of approved content
Support the development of additional online and paper communication content for posting and distribution
Support the gathering information to update FFI website content and blogs
Support the creation and distribution of media alerts, press releases, and photographs
Prepare/arrange interviews with media, both national and potentially international
Support to design products for sale which promote FFI Vietnam's work and profile
Assist FFI staff to develop blogs, newsletters and media releases
Help to create graphic/printed materials for all FFI Vietnam communications and marketing materials
Translation of materials relating to communications and marketing between EN and VN
Support in designing and printing FFI annual calendars for local partners
Conservation Outreach
Support staff to conceptualise, organise and run events related to environment for school groups
Support staff to identify awareness raising needs
Support staff to develop awareness raising strategies through a participatory approach which includes FFI staff and partners
Support staff to develop awareness raising materials and ensure they meet the needs identified, receive comments from FFI staff and partners, attain a high level of production quality and meet FFI's global guidelines.
Support staff to conduct conservation awareness raising activities.
Prepare short reports on conservation raising activities.
Other Duties
Work with the country director and country programme manager to continue developing concepts for building FFI's profile in Vietnam.
Undertake tasks in support of the FFI Vietnam Conservation Support Programme that may reasonably be requested by Senior Management Staff
Ensure that activities are conducted to a high level of health, safety, integrity, environmental good practice and cultural sensitivity.
Ensure that FFI policies and guidelines are followed within the implementation of the FFI Vietnam Primate Programme.
REQUIRED OUTPUTS
Quarterly reports and workplans
Mission terms of reference and back to office reports for field visits and other records of project activity
Delivery of activities in accordance with agreed project objectives and workplans
Online / social media content (as per the communications strategy and agreed workplan/s) and posts
Project calendars and other printed media, as required
Education and awareness raising materials for local schools and communities
HOW TO APPLY
Interested candidates are invited to send a cover letter and CV in English to Ms. Le Hong Viet via email viet.hong.le@fauna-flora.org CC viecnlamphichinhphu@gmail.com o later than 30th October 2017. Title mail: [FFI – 102017] Your Name + Position. Only shortlisted candidates are contacted for interviewing
For more information please visit www.fauna-flora.org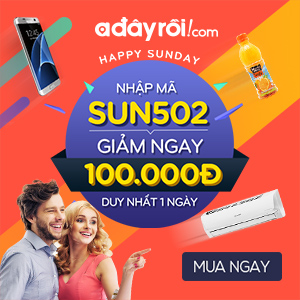 Follow facebook : https://www.facebook.com/ToiTimViec

Follow group: http://bit.ly/JobMaps