ORGANIZATION DESCRIPTION:
IRD VN (Interactive Research and Development): IRD is a global health research and service delivery company founded in Karachi in 2004, and based in Dubai since 2010. IRD's pioneering work in areas where global health, behavioral economics and information technology converge have provided an exciting impetus for growth. IRD's teams support and operate global health research and delivery programs in Bangladesh, Democratic Republic of Congo, Ethiopia, Indonesia, Jordan, Kenya, Malawi, Nepal, Pakistan, Tajikistan, Uganda, South Africa, Timor Leste, United Arab Emirates, Viet Nam and Zimbabwe. In particular, at the moment IRD is leading the implementation of the $40m Zero TB Cities project in Pakistan and is key partner on the $60m Expand New Drug markets for TB (endTB) project on the implementation of delamanid- and bedaquiline-based regimen.
For additional information please refer to our website: http://www.irdresearch.org/
Executive Assistant
POSITION SUMMARY:
Closing date of application period: 15 August 2017
Starting Date: 18 August 2017
Full time position: 100% FTE
Duration of contract: 1 year, with fringe benefits
Country: Viet Nam
Base: Hanoi
Travel requirements: May require infrequent trips to Hoi An, Hai Phong and Ho Chi Minh City.
MAIN DUTIES AND RESPONSIBILITIES:
Maintain record confidentiality;
Assist in basic accounting duties;
Assist in organizing meetings;
Prepare meeting agendas and record meeting minutes;
Translate program documents from Vietnamese to English and/or English to Vietnamese;
Maintain Human Resources documents;
Ensure that proper protocol is followed for new hires;
Assist in processing financial claims for approval by the Project Managers and Directors;
Obtain quotations for supplies;
Coordinate supply procurement & inventory management;
Coordinate printing of program documents either in-house or through third-party vendors;
File documents;
Maintain fixed asset register;
Coordinate travel arrangements for the organization;
Support the implementation of all grants awarded to the organization;
Assist Project Managers with any additional administrative work;
Other similar tasks as needed.
REQUIREMENTS:
Bachelor's degree required;
Fluent in Vietnamese;
Excellent working knowledge of written and spoken English;
Minimum of 2 years HR and/or Admin experience;
Strong computer skills, including familiarity and comfort with using Microsoft Word, PowerPoint and Excel;
Attention to detail;
Flexibility across a range of field- and office-related tasks;
Good attitude, self-motivated, and ability to work well individually as well as in teams;
Highly motivated, willing to learn, service-oriented and able to work under high pressure and within a limited time frame.
APPLICATIONS SHOULD INCLUDE:
A cover letter
A detailed Curriculum Vitae
Photocopy of related certification
Two employment references (Name, Phone Number, Email Address)
SEND APPLICATIONS:
All applications will be carefully considered, but only short-listed applicants will be interviewed. If you do not hear from us within 21 days of the closing date, this will mean that your application has been unsuccessful.
IRD VN is an equal opportunity employer.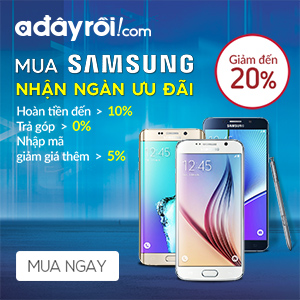 Follow facebook : https://www.facebook.com/ToiTimViec

Follow group: http://bit.ly/JobMaps