General Context
Founded in the United Kingdom in 1972, ActionAid (AAI) is a unique international organization, working with over 25 million people in more than 40 countries for a world free from poverty and injustice.
ActionAid has been working in Vietnam since 1989 and established its Representative Office in Hanoi in 1992. Since then, it has been focusing on initiatives to end poverty and promote sustainable development in mountainous, remote and difficult regions as well as poor urban areas across Vietnam. ActionAid works in partnership with local partners in different provinces and applies Human Rights Based Approach to its entire work. AAV is currently operating under the framework of its CSP V (2012 – 2017), focusing on five Program Priorities (PP), including: (1) Promote alternative livelihoods and sustainable agriculture; (2) Advance accountability and people-to-people solidarity for social change, increase youth leadership and civil society credibility; (3) Promote equal access to quality education for children; (4) Respond to disaster and climate change impacts with people-centered alternatives; (5) Build social and political alternatives for women and girls.
Deliverables
2.1 Policy Support
Policy Intern will cover tasks focus on Policy, Tax and Safe city Campaign.
Policy work – 50% :
Support the field survey for AAV research.
Support to search the data of AAV research.
Facilitate to organize workshop related to Policy work
Supporting the production of publications and PR materials related to Tax and Safe City
Campaign -20%:
Gather quotations to conduct production of publications and PR materials.
Prepare contracts/liquidation paperwork.
Support in product/publication designs process if needed.
Arrange logistic placement to deliver finished products.
Technical support to keep on-line platform (Facebook, YouTube, HIVE network, AAV website) up to date and of a high quality for Policy, Tax and Safe city campaign – 10%
Upload news/video to social media channels.
Manage social media channels.
Support in building content for social media channels.
Translating of documents
Translate documents and interpret in trainings/workshops from English to Vietnamese and vice-versa – 10%.
Other tasks as assigned by Line Manager – 10%.
Scope of work
Policy Intern will be responsible for providing support to works related to Policy, Tax and Safe City Campaign within the Policy and Campaign Department. This will be done in consultation with Policy Coordinator, Women's Right Coordinator and Policy and Campaign Manager and in line with Human Resource and Organization Development policy manual.
Qualification
Highly motivated, undergraduate or recent graduate with good academic standing and a strong interest or background in research, social media or related fields.
Good command of English, with ability to interpret and translate documents from Vietnamese to English and vice versa.
Payment
The Intern will be paid with a meal allowance pursuant to the AAV's internship policy on monthly basis.
The above allowance includes PIT and insurance coverage except for 24/7 Accident Insurance which is covered by AAV. Other terms and conditions will apply as per the Internship policy by AAV.
Other benefits and responsibilities
Upon successful completion of the contract, ActionAid International Vietnam will provide a reference/acknowledgement letter to the intern at his/her request.
The intern is expected to strictly follow the Intern Policy and other related policies of AAV.
The Intern is required to keep all information and data of Policy & Campaign Department confidential and for internal use. If s/he discloses such information to a third party outside AAV, s/he will be responsible for that loss of intellectual property and his/her contract will be terminated immediately.
How to apply
Written application in English, stating why you are suitable for the post, together with full curriculum vitae, certified copies of available degrees should be submitted by August 17th , 2017 to job.aav@actionaid.org CC vieclamphichinhphu@gmail.com , Subject: Application for Policy Intern – 2017 or ActionAid Vietnam,
Attn.: Human Resources & Organizational Development Department, 5th Floor, 127 Lo Duc Street, Hai Ba Trung District, Hanoi
Only short-listed candidates will be contacted. Applications will not be returned.
Candidates from (gender, ethnic or others) minority groups are encouraged to apply.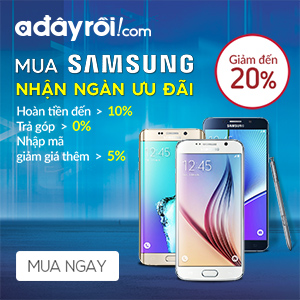 Follow facebook : https://www.facebook.com/ToiTimViec

Follow group: http://bit.ly/JobMaps