Teach For Vietnam được thành lập dựa trên tầm nhìn của Teach For All về một ngày tất cả trẻ em Việt Nam đều được tiếp cận với giáo dục.
Hợp tác cùng mạng lưới toàn cầu Teach For All, Teach For Vietnam tuyển dụng, lựa chọn, đào tạo và hỗ trợ những cử nhân xuất sắc từ Mỹ và Việt Nam để mang giáo dục tới những vùng ngoại thành khó khăn của Việt Nam.
Title: Assistant CEO and Founder
Location: Moving back and forth between Ho Chi Minh city and Tay Ninh city
Application Deadline: Applications will be reviewed on a rolling basis
Start Date: As soon as possible
Position Summary
Teach For Vietnam seeks an assistant who will support the CEO and Founder in administrative functions and financial stuffs.  This position provides an individual with excellent communication and organizational skills the opportunity to be part of an extremely important initiative. This person will report directly to the CEO and Founder.
Responsibilities
Providing administrative support including, scheduling meetings, conference calls, maintaining calendars, and arranging travel, managing correspondence, and processing reimbursements
Coordinating logistics, drafting agendas, providing advance materials, and executing follow up for meetings and team conferences
Logistics support for diversified departments and leading some projects/events as assigned
Implementing processes and procedures to increaseteam's efficiency and organization
Ensuring timely payment and tracking of bills, reimbursements, and expense reports for the CEO and Founder
Handling incoming calls to the office
Performing other tasks as directed by the CEO and Founder
Candidate Profile and Experience Prerequisites
Skills
Bachelor's degree required
Proficient English user
The ability to influence and motivate others
Leadership and achievement in academic, professional, or extracurricular setting
Strong commitment to the community services
Organizational ability: planning well, meeting deadlines, and working efficiently
Respect for students and families in high-need communities
Strong written and outstanding interpersonal communication skills
Approach to Work
Exemplifies Teach ForVietnam's core values: sense of possibility, constant learning, globally informed and locally rooted, diversity and inclusion, and interdependence
Spirit of flexibility
Open-minded and believe in strong potential of students
Benefits and Salary
Salary for this position is competitive and depends on prior experience. In addition, a comprehensive benefits package is included.
A chance to work towards the vision that in 2050, all children in Vietnam will attain an excellent education.
Be a part of enthusiastic, diverse, and supportive team.
About Teach For All
Teach For All is a global network of 45 independent, locally led and governed partner organizations and a global organization that works to accelerate the progress of the network. Each network partner recruits and develops promising future leaders to teach in their nations' high-need schools and communities and, with this foundation, to work with others, inside and outside of education, to ensure all children are able to fulfill their potential. Teach For All's global organization works to increase the network's impact by capturing and spreading learning, facilitating connections among partners, accessing global resources, and fostering the leadership development of partner staff, teachers, and alumni.
About Teach For Vietnam
Teach For Vietnam is the 44th partner in the The Global Education Network Teach For All. Teach For Vietnam is a nonprofit organization with the mission to build a pipeline of leaders for education equity and excellence, recruiting and developing young graduates and professionals from diverse backgrounds to commit two years to teach in the nation's high-need schools, and to work throughout their lives, from inside and outside of education, to address the root causes of educational inequity. Working toward our vision that by 2050 all children in Vietnam will attain an excellent education, Teach For Vietnam is partnering with both public and private sector to provide the teaching placements, funding, and supportive policy environment necessary to achieve scale and sustain impact over time, while increasing accountability for results.
How to apply
More details available at our website: teachforvietnam.org/work-with-tfv/
To apply, please send an e-mail entitled "Application for Assistant to CEO&Founder_Your Name" to people@teachforvietnam.org CC hochiminhcareers@gmail.com with a CV and a cover letter in English.
Interviews will be conducted on a rolling basis to identify appropriate candidates as soon as possible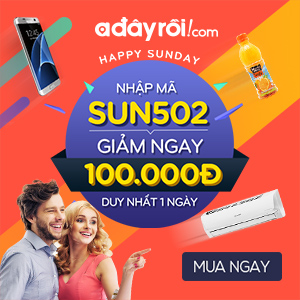 Follow facebook : https://www.facebook.com/ToiTimViec

Follow group: http://bit.ly/JobMaps