KNCV Tuberculosis Foundation is a leading non-governmental organization working in Global Tuberculosis (TB) Control. KNCV Tuberculosis Foundation has been active in TB control for over one hundred years both in the national and international context. As a non-profit organization KNCV Tuberculosis Foundation is active in over 40 countries in Europe, Africa, Latin America and Asia. KNCV Tuberculosis Foundation is dependent on subsidies from Government and other sources, as well as private contributions through fundraising. The headquarters office is located in The Hague, The Netherlands.
In Vietnam, KNCV Tuberculosis Foundation promotes effective, efficient and sustainable tuberculosis control in Vietnam by supporting and building capacity of health system, including national programs and active participation in national and international policy development.
Finance Assistant
VACANCY ANNOUNCEMENT
Announcement number: KNCV VTN 02/16
Position: Finance Assistant
Duration of contract: 12 months with possible extension
Salary: Competitive
Duty station: Hanoi, Vietnam
Opening date: 8 August 2017
Closing date: 15 August 2017
Purpose of the position:
Maintain a timely, complete and correct financial administration of the national TB projects and generate information for the financial reporting to the internal and external stakeholders. Support the Financial Controller of the unit in the administration and efficient financial management of the KNCV-supported projects in Vietnam.
Position in the organization:
The Finance Assistant reports to the Financial Officer and Country Representative Officer (Country Director).
Main activities:
Supporting the Finance Officer of projects

Assist budget proposals from partners against applicable internal and donor rules and regulations;

Assess procurement proposals from partners and KNCV Hanoi against applicable internal and donor rules and regulations;

Supports budget holders with developing project and unit budgets;

Enters approved budgets into the accounting system;

Reports to budget holder on actual income and expenses versus budgets;

Reports significant discrepancies in actual income and expenses versus budgets to the Financial Manager;

Assists in developing and updating financial management systems and tools.
Timely, complete and correct project administration and reporting to donors

Enters data for donor contracts in the project register and file documents in project dossiers;

Checks and codes invoices and expense reports for projects;

Checks the correctness of and gives codes to project related bank transactions;

Checks financial reports from partners against approved budgets;

Enters financial reports in accounting system;

Compiles financial progress reports in accordance with administrative guidelines, rules and regulations for submission to donors;

Monitors outstanding balances;

Verifies fund requests from partners and prepares fund requests to donors;

Prepares money transfers to countries and partners;

Prepares an overview of project related bank balances on a weekly basis;

Enters data and financial transactions into applicable monitoring and management information systems;

Reports discrepancies in financial reports and outstanding balances to the financial controller;

Closes the accounts for projects after activities have been finalized and reports have been submitted.

Perform other duties as requested by the Country Representative Officer.
Various tasks

Supports the Finance Officer in annual audits and other administrative tasks, such as inventory control.
Requirement qualifications:
Education and Skills

Tertiary education level in accounting/financial management;

Knowledge of administrative procedures and financial accounting;

Knowledge of working methods, guidelines and rules for accounting within the organization ;

Knowledge of and experience with relevant software (Word, Excel, accounting system, reporting tool);

Knowledge of and insight in the organization and its field of operations.
Specific skills

Systematic;

Accurate;

Attentive;

Incorruptible;

Discrete;

Analytical thinking;

Good verbal and written skills in Vietnamese and English;

Being able to deal with resistance;

Self-initiating;

Computer skilled;

Sensitive to cultural differences and understanding the socio-economic, political and ethical issues surrounding TB control;

Ability to work-proactively and work well in a team;

Ability to develop and maintain efficient working relationships among staff within KNCV country offices as well as external partners.
Responsibilities, competences and risk factors

Material risk due to the responsibility for the preparation of money transfers;

Tasks are performed within a set policy and with the use of standard procedures. In case of problems or decisions rebound on the Financial Manager is possible;

Travelling to project sites can occur.
Responsibilities, competences and risk factors
Material risk due to the responsibility for project management issues. External factors enhancing workload may lead to stress.
Application:
Applicants are requested to submit a cover letter and curriculum vitae with names and contacts of the last three professional references to the E-mail address: kncvhr.vtn@gmail.com CC vieclamphichinhphu@gmail.com under subject 'Administrative Officer'.
Only short listed applicants will be contacted for interviews. If you do not hear from us within 4 weeks from the closing date, your application was not successful.
We invite you to learn more about KNCV Tuberculosis Foundation and CHALLENGE TB project by accessing our websites www.kncvtbc.org and www.challengeTB.org
Hội chống lao Hoàng gia Hà Lan (KNCV Tuberculosis Foundation) được thành lập năm 1903 tại Hà Lan, là tổ chức phi lợi nhuận quốc tế cam kết phòng chống bệnh lao trên toàn cầu. KNCV là tổ chức quốc tế chuyên sâu về công tác phòng chống lao bao gồm các Giáo sư, Tiến sỹ, Bác sỹ, các nhà nghiên cứu, các chuyên gia về đào tạo, điều dưỡng và dịch tễ. KNCV cũng là tổ chức hàng đầu Thế giới về phòng chống lao với hơn 100 năm kinh nghiệm. KNCV đã hợp tác chặt chẽ với các Chương trình phòng chống lao của nhiều quốc gia trên Thế giới, điển hình như các dự án TBCTA, TB CAP, TB CARE I và hiện tại là Challenge TB tại 21 quốc gia.
————————————————————————————————————-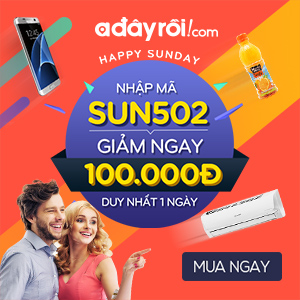 Follow facebook : https://www.facebook.com/ToiTimViec

Follow group: http://bit.ly/JobMaps