Intel Corporation là tập đoàn công nghệ đa quốc gia của Mỹ, trụ sở tại Santa Clara, California. Intel là tập đoàn sản xuất thiết bị chất bán dẫn lớn nhất và giá trị nhất thế giới, tính theo doanh thu. Intel Corporation is an American multinational technology company headquartered in Santa Clara, California. Intel is one of the world's largest and highest valued semiconductor chip makers, based on revenue.
Finance Intern position, based in Ho Chi Minh City, Vietnam.
Job Description: 
IT Undergraduate Technical Intern will work with Vietnam Finance Team, in collecting user inputs, to design and develop a database for Finance. The project is expected to last from 1 to 3 months. The intern will have a great chance to gain experience at one of the world's leading technology companies, to know more about the finance business processes, financial flows, to learn the multinational working environment and will involve coaching and mentoring from senior finance managers for critical soft skills . The Interns will be given classroom-type or web-based trainings to support the projects and also learning more about finance, soft skills.
Qualifications:
BS Computer Engineering or Computer Science and background in web application development, database design and software development lifecycle.Required skills:
Programming language: .NET, C, ASP.NET, MVC framework, Java …
Design and working with SQL database.
Web programming: HTML5, Javascript, jQuery, AngularJS, CSS, BootStrap …Scripting languages: VBS, PowerShell, Perl, Python …MS Office skills technical documentation exposure, and some level of knowledge of project management is advantageous.
Final year students preferred
Job Type:
Student / Intern
Primary Location:
Vietnam, Ho_Chi_Minh_City
Business group:
As members of the Finance team, employees act as full partners in making and supporting business decisions that are aimed at maximizing shareholder value. Intel Finance has a strong focus on facilitating change and improvement both within finance and in the operations supported.
Posting Statement:
Intel prohibits discrimination based on race, color, religion, gender, national origin, age, disability, veteran status, marital status, pregnancy, gender expression or identity, sexual orientation or any other legally protected status.
Please refer to the link below for the detail: HERE
Event Intern
Job Description
Assist Event Manager in organizing company events
In charge of event planning and deliver the plan under Event manager.
Manage event schedule, make sure other division are following the plan and process correctly.
Proactive contribute to team and support other activities is required.
Secretary/paper work for the events.
Qualifications
Prefer 3rd/4th year students, graduate in 2018
Able to work for full-time in 6 months
Oral and written communication and presentation skills in both English and Vietnamese.
Good administration, time management and organizational skills.
Ability to handle and own multiple tasks and work under pressure.
Strong IT skill secluding Word, Excel and PowerPoint. Willingness to learn.
Basic designing skill is a plus
Proactive and show initiative, have a positive and adaptable approach to problem solving.
Determination to ensure successful events, willingness to undertake a wide range of tasks to this end. – An effective team player with excellent interpersonal skills.
Engineering Intern
Job Description
Responsibilities may be quite diverse of an exempt technical nature. U.S. experience and education requirements will vary significantly depending on the unique needs of the job. Job assignments are usually for the summer or for short periods during breaks from school.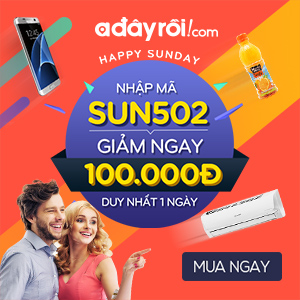 Follow facebook : https://www.facebook.com/ToiTimViec

Follow group: http://bit.ly/JobMaps