General Context
Founded in the United Kingdom in 1972, ActionAid (AAI) is a unique international organization, working with over 25 million people in more than 40 countries for a world free from poverty and injustice.
ActionAid has been working in Vietnam since 1989 and established its Representative Office in Hanoi in 1992. Since then, it has been focusing on initiatives to end poverty and promote sustainable development in mountainous, remote and difficult regions as well as poor urban areas across Vietnam. ActionAid works in partnership with local partners in different provinces and applies Human Rights Based Approach to its entire work. AAV is currently operating under the framework of its CSP V (2012 – 2017), focusing on five Program Priorities (PP), including: (1) Promote alternative livelihoods and sustainable agriculture; (2) Advance accountability and people-to-people solidarity for social change, increase youth leadership and civil society credibility; (3) Promote equal access to quality education for children; (4) Respond to disaster and climate change impacts with people-centered alternatives; (5) Build social and political alternatives for women and girls.
One of the organization priorities is diversifying stable funding sources for AAV, which requires important funds from institutional donors. Meanwhile, accessing funds from this source is becoming more and more challenging as the competition is high and institutional donors require much higher quality for proposals. In addition, the roles and responsibilities of International Partnership Development (IPD) team have been enlarging with more participation in project design and proposal development, as well as contract management. All of these factors have resulted in a significant increase of workload for IPD team. Therefore, the recruitment of an IPD
Consultant is necessary to share the work, to ensure the smooth operation of IPD team and of RMD, contributing to the implementation of AAV's strategy, plans and targets in fundraising/resource mobilization.
Position: International Partnership Development Consultant
Contract duration: 1 year
Supervisor: International Partnership Development Officer
Duty station: AAV Hanoi office with travel when required
Key working relationship: All AAV staff and Partners
Commencement date: As soon as possible
Working time: Full time position
Allowance/Fee & Budget Code: 600,000 VND/working day from RMD staff cost budget
Purpose of the Role
To facilitate AAV in a coordinated effort to generate more and more diverse resources on a sustained basis
To ensure AAV efforts to deepen relationships with institutional and high value donors in country and to build knowledge and analysis of local aid trends
To explore the opportunities for local fundraising from high value donors
To facilitate linkages between the Country Programme and the International Partnership
Development team and deliver Department objectives within AAV
To build the capacity of AAV's functions and partners on fundraising and contract management issues
Scope of work & deliverables
Key responsibilities Deliverables
Donor scoping Conduct proper and regular donor scoping, with a particular focus on institutional donors. Information related to donors are fully researched and gathered. New donors to AAV are identified.Update and manage donor and prospect database with relevant data well stored.
Donor relationship development
Develop quality proposals. Proposals are prioritized, finalized, sent to donors and uploaded on HIVE.
Assist the IPD team to conduct meetings and interactions with donors for donor influencing and building relationship.
Assist IPD team to plan and organize donor visits: TORs, agenda, working programme are developed.
Ensure the implementation of AAI and AAV policies and guidelines related to the international partnership development.
Contract management.
Support contract negotiation and MOUs to ensure the compliance with AAV's direction and priority.
Support Programme team to monitor and manage donor partnership project implementation.
Submit quality reports to donors. Reports are prioritized, finalized and sent to donors within the reporting deadlines and in accordance with donors' requirements.
Liaison and networking
Liaise with team members in RMD to maintain their involvement in securing top prospects.
Liaise and share related information with staff both at the regional and international level on Institutional and High Value Donors.
Participate in and contribute to networking events andopportunities.
Capacity Building
Participate in trainings on fundraising (especially for institutional and high value donors), communication, contract management, etc. Support trainings to AAV staff and communities delivered by RMD.
Safe & Security
The Safety and Security Plan, Procedures and guideline by AAI and AAV are followed.
Others
Other tasks as assigned by line manager are well performed.
Qualifications
Education
University degree in social science, marketing, economic development or any relevant field is required
Work experience
Minimum 2 years' experience working in the development sector.
Experience of working within a multi-cultural team
Master degree in social, development, international studies or relevant field is preferre
Technical knowledge/skills
Understanding of the programming and funding environment in development context
Excellent writing skills with proven track record in project report, funding proposal development and submission
Advanced capacity in scoping, researching and consolidating information and data
Ability to work under pressure and meet deadlines
Language
Advanced level of English and Vietnamese
Attitude
Integrity
Hard-working
Team work
Accountable
Result oriented
Adherence to:
Human Rights Based Approach
Poverty and injustice eradication
Gender equality
Payment (Rate of fee/allowance per working day, insurance provided, time of payment)
The IPD Consultant will be paid 600,000 VND per working day. The above allowance
includes all related fee, PIT and insurance coverage except for 24/7 Accident Insurance
which is covered by AAV.
All field travels will follow AAV's policy and procedures.
How to apply
Written application in English, stating why you are suitable for the post, together with full curriculum vitae, certified copies of available degrees should be submitted by August 17th, 2017 to job.aav@actionaid.org CC vieclamphichinhphu@gmail.com , Subject: Application for International Partnership
Development Consultant – 2017 or ActionAid Vietnam, Attn.: Human Resources &
Organizational Development Department, 5th Floor, 127 Lo Duc Street, Hai Ba Trung
District, Hanoi
Only short-listed candidates will be contacted. Applications will not be returned.
Candidates from (gender, ethnic or others) minority groups are encouraged to apply.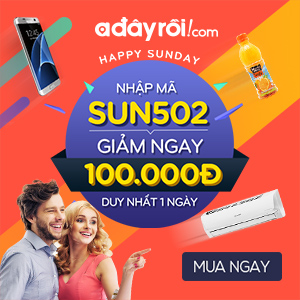 Follow facebook : https://www.facebook.com/ToiTimViec

Follow group: http://bit.ly/JobMaps