Ngân hàng mới với tên gọi Ngân hàng TNHH một thành viên HSBC (Việt Nam) thuộc 100% sở hữu của Ngân hàng Hồng Kông và Thượng Hải. Ngân hàng TNHH một thành viên HSBC (Việt Nam) là ngân hàng 100% vốn nước ngoài đầu tiên đồng thời đưa chi nhánh và phòng giao dịch đi vào hoạt động tại Việt Nam.
Trade Middle Office Assistant, Global Trade & Receivables Finance
If you're looking for a career that will help you to stand out, join HSBC and fulfil your potential. Whether you want a career that could take you to the top, or simply take you in an exciting new direction, HSBC offers opportunities, support and rewards that will take you further.
HSBC Commercial Banking serves millions of businesses ranging from small, to large corporates, providing commercial customers with a full range of banking services including: Global Trade and Receivables Finance, RMB solutions, multi-currency business accounts, payments and cash management, and wealth management and insurance as well as a comprehensive range of financing solutions. With dedicated Relationship Managers and Product Specialists providing local support and advice in over 60 countries and territories, HSBC helps connect customers to opportunities.
Global Trade and Receivables Finance – Global Trade and Receivables Finance comprises over 4,500 people across more than 60 countries, helping suppliers and buyers with their export and import finance needs. Trade is where HSBC began in 1865, when we financed commerce between Europe, North America and Asia.
We are currently seeking an ambitious individual to join this team in the role of Trade Middle Office Assistant, Global Trade & Receivables Finance
Processes daily transactions as allocated by Middle Office Manager, GTRF within service standards following strictly Group's policy and procedures (TRF FIM, CRF Guidelines…) and local regulations.
Provide excellent Client services.
Proactively builds up good relationship with customers through daily communication, by joining customer events and customer entertainment activities.
Expands knowledge by attending online courses, training courses provided by the Bank to prepare for job rotation, career progression.
To be successful in the role, you should meet the following requirements:
1-3 years experience in banking – trade product and customer services
Communication in English
Meticulous and careful
Thoroughly understand international practices: UCP600, URC, URR, ISBP, ISP, URDG, etc…
Closing date for application: 15 August 2017
For further information on application for this role, please visit our careers site and send your updated resume to humanresources@hsbc.com.vn
You'll achieve more when you join HSBC.
www.hsbc.com.vn/careers
HSBC is committed to building a culture where all employees are valued, respected and opinions count. We take pride in providing a workplace that fosters continuous professional development, flexible working and opportunities to grow within an inclusive and diverse environment. Personal data held by the Bank relating to employment applications will be used in accordance with our Privacy Statement, which is available on our website.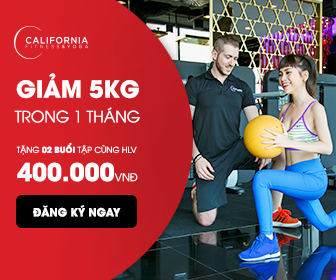 Follow facebook : https://www.facebook.com/ToiTimViec

Follow group: http://bit.ly/JobMaps