Organizational Context  
UNICEF is a UN agency specialized in child rights promotion and protection. Across all its programmes, UNICEF Viet Nam is providing support to policy development, legal reform, and improving social services. Building the country's capacity in child-sensitive law making, quality service delivery and improving the data quality and how it is used are important strategies for UNICEF to help children in Viet Nam. In the context of a Middle-Income Viet Nam, UNICEF's role, and the UN's, is shifting away from service delivery and substitution for Government actions, to more of a technical assistance role, helping Government develop its capacity, its systems and its institutions to design, implement, monitor and evaluate equity-based interventions to improve the lives of children.
Purpose of the internship
Under the direct supervision Parliamentarian Governance Specialist and overall guidance by Chief of Social Policy and Governance Section, the intern will provide support to roll out of the U-report and other programme activities in contribution to roll out of the child rights monitoring project. Detailed description of tasks are as follows:
1. Systematic programme support provided for smooth implementation of programme activities
Support data collection and analysis, preparation of policy briefs and correspondence with U-reporters
Assists formatting, illustration and reproduction of documents, reports, presentations, briefings, speeches and letters.
Support to monitor project implementation progress
Provide support to counterparts to organise activities in meeting UNICEF standards
Respond to internal and external request for information.
2. Information and discussions well recorded; and translation and interpretation provided to support communication with partners
Provides logistical arrangements at meetings, workshops and take minutes.
Translates documents, and provides translation service at meetings and workshops as required.
Provides financial inputs in project implementation progress reports.
3. Correspondence drafted and communication with partners efficiently assisted to support programme implementation
Assists in preparing correspondences ensuring the right format, attachments and addresses for sending out to external audiences;
Drafts routine memos and letters as requested by the direct supervisor;
Types and provides brief translation on incoming letters, documents as required.
Provide support as per guidance of the supervisor to roll out U-report.
Start date: 24 July – 23 November 2017
Duration: 4 months
Qualifications: 
Be enrolled in an undergraduate or graduate degree programme in business or public administration, social sciences, education or related field (Applicants enrolled in an undergraduate school must have completed at least two years of full-time studies at a university or equivalent institution towards the completion of an undergraduate degree).
Have excellent academic performance as demonstrated by recent university or institution records
Have a communication academic background is an advantage
Fluency in English and Vietnamese is required.
Vietnamese National.
Knowledge of relevant computer systems and applications; excellent knowledge of MS Office is required.
Salary/Payment: UNICEF will not pay for services provided by an intern and all the expenses connected with these services must be borne by the intern. There is no expectancy of employment at the end of the internship.
How to apply?
The candidates for internship should send the Personal History Form (UN Personal History Form), a letter of interest, and two letters of recommendation (can be from employers, internships, university professor, etc.), proof of excellent academic performance/transcript through recent university or institution records. They will also need to provide proof of medical and life insurance.
For every Child, you demonstrate…
Our core values are Commitment, Diversity and Integrity and our Core Competencies in Communication, Working with People and Drive for Results.
UNICEF is committed to diversity and inclusion within its workforce, and encourages qualified female and male candidates from all national, religious and ethnic backgrounds, including persons living with disabilities, to apply to become a part of our organization.
Opening Date Fri Jul 07 2017 08:00:00 GMT+0700 (ICT) SE Asia Standard Time
Closing Date Sun Jul 30 2017 23:55:00 GMT+0700 (ICT)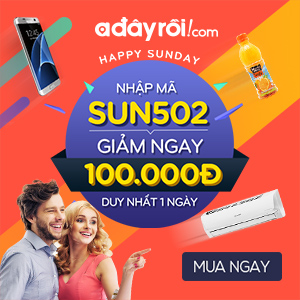 Follow facebook : https://www.facebook.com/ToiTimViec

Follow group: http://bit.ly/JobMaps