ORGANIZATION DESCRIPTION:
Friends for International TB Relief or "FIT" is a registered non-profit organization whose work is based on the vision of a world free of Tuberculosis (TB). Our mission is to promote progress on the field of TB prevention and to stop the spread of the disease.
Over the past three years, we have actively participated in the eradication of TB by providing financial and technical assistance to local organizations involved in TB care and control in India and Vietnam. Simultaneously, we engaged in advocacy work through fundraising events in Germany and other industrialized countries to contribute to build and improve awareness about this global threat.
In particular, since 2014 we have been supporting the implementation of a grassroots TB elimination intervention based on a holistic package of outreach activities, stakeholder engagement and comprehensive care. Besides our project work in high TB burden countries, FIT also organizes events to strengthen the awareness and understanding about TB.
FIT was founded in 2012 and consists of TB activists as well as former patients. Our members reside all over the world ranging from Germany to Vietnam, Australia and the U.S., where they do their part in raising awareness and fighting the disease. Past and current partners include the Global Health & Education Trust, Otsuka, Stop TB Partnership, HCMC Public Health Association, Vietnam National TB Control Program, Johnson & Johnson and most recently via the IMPACT TB project FIT has received funding from the European Union's Horizon 2020 research and innovation programme under grant agreement No 733174.
For additional information please refer to our website: www.tbhelp.org
POSITION SUMMARY:Closing date of application period: 4 August 2017Full time position: 100% FTECountry: Viet NamBase: Ho Chi Minh City, District 5Travel requirements: May require infrequent trips to Ha Noi, Hoi An, and Hai Phong
MAIN DUTIES AND RESPONSIBILITIES:
Maintain strict standards of patient confidentiality and access to patient-identifiable information;
Develop monitoring templates to evaluate weekly program performance and data quality;
Assist in monitoring patient-level screening data and provide assistance in cleaning or correcting data errors;
Assist in developing and field testing an electronic medical records system and corresponding paper-based data collection forms;
Provide data analysis to Senior Program Managers and Program Directors to evaluate program performance;
Produce reports for Project Managers and Directors on the progress to targets of grant implementation;
Assist with routine and timely reporting to donors;
Conduct field visits to monitor TB contact investigations and other screening activities;
Participate in operational research activities related to TB case detection;
Conduct surveys for research on health economics, TB treatment adherence technologies, and/or additional research topics;
Assist in all aspects of the implementation of the interventions of the grants.
REQUIRED EXPERIENE/SKILLS:
A Master's degree in Public Health (Epidemiology, Biostatistics, Health Services, or related field)-OR- a Bachelor's degree in social science, implementation science, public health, development, medicine, pharmacy or a related field AND a minimum of three (3) years M&E experience;
Experience in the design, implementation and management of health monitoring and evaluation systems
TB M&E experience is highly desired, but not required;
Knowledge of and experience in health information management systems and database maintenance;
Strong data management and analysis skills, including proficiency in MS Excel, MS Access and SPSS, SAS and/or Stata;
Knowledge of and practical experience in health-related research, protocol development and ethical requirements;
Fluent in Vietnamese;
Excellent working knowledge of written and spoken English;
Attention to detail;
Good attitude, self-motivated, and ability to work well individually as well as in teams;
Highly motivated, willing to learn, service-oriented and able to work under high pressure and within a limited time frame.
APPLICATIONS SHOULD INCLUDE:
A cover letter
A detailed Curriculum Vitae
Photocopy of related certification
Two employment references (Name, Phone Number, Email Address)
SEND APPLICATIONS:
Compensation will be commensurate with experience. Full benefits will be included in the compensation package.
All applications will be carefully considered, but only short-listed applicants will be interviewed. If you do not hear from us within 21 days of the closing date, this will mean that your application has been unsuccessful.
FIT is an equal opportunity employer.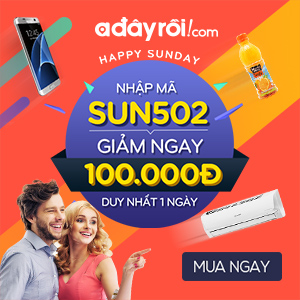 Follow facebook : https://www.facebook.com/ToiTimViec

Follow group: http://bit.ly/JobMaps