Công ty Nước Giải Khát Suntory PepsiCo Việt Nam (SPVB), 100% vốn nước ngoài, là một liên minh giữa PepsiCo Inc và Suntory Holdings Limited, được chính thức thành lập vào tháng Tư năm 2013. Trụ sở chính nằm trên Tầng 5, Khách sạn Sheraton, 88 Đồng Khởi, Quận 1, Thành phố Hồ Chí Minh. Nhiệm vụ và tầm nhìn của công ty là tiếp tục củng cố và duy trì vị trí hàng đầu trong ngành công nghiệp nước giải khát trong khi vẫn sống với các giá trị của công ty. Trong tương lai, chúng tôi sẽ tiếp tục theo đuổi mục tiêu phát triển bền vững, mang lại lợi ích cho nhân viên công ty và các đối tác kinh doanh, cũng như đóng góp cho cộng đồng nơi công ty hoạt động kinh doanh.
Suntory PepsiCo is looking for HR Officer – Talent Acquisition candidate to support TA team in executing Employer Communication agenda including Young Talent Programs & Employer Value Proposition (EVP) Activation, details as follow:
1. Support Young Talent Programs Communication (Management Trainee, Graduate Engineering Trainee, Graduate Sales Trainee)
Communication:
Draft and update communication materials (In Vietnamese & English)

Ensure timely updates on all communication channels

Build up and keep track of candidate database

Contact with University representatives for communication support

Send Email, SMS to targeted students

Provide feedbacks for student queries on email & facebook
Career Shining Day:
Explore options for venue
Follow up Event logistics & POSM
Invite respective speakers
Coordinate during event
2. Support Employer Value Proposition (EVP) Activation: Job Fair, Career Talk, Internal Event
Contact with event organizer to get information
Coordinate event execution: set up, logistics, manpower
Work with other HRE to ensure consistent practices across locations
Update relevant policies/ guidelines
Keep track of all Employer branding related events
3. Support to manage Employer Communication Channels:
Support to work with Agency to ensure timely & quality updates on Facebook
Prepare & update related news on other channels: Company website, Anphabe,…
4. Reporting & Payment
Proceed contract/sponsorship agreement and payment
Timely track, consolidate and prepare report as per request
5. Other tasks as assigned by Line Manager
[REQUIREMENT]
GPA: minimum 7.0;
1-2 years related experience is required;
Hard working, Pay attention to details;
Able to handle multi-tasking under high pressure;
Proactive and have 'can do' attitude;
Good writing skill (In Vietnamese & English);
Good office computer skills;
Good designing skill (Adobe PTS/ Adobe Illustrator/ Canva/…) is an advantage.
If you are interested in this job, please kindly send your CV to my email:nguyenthidai.trang@suntorypepsico.vn CC hochiminhcareers@gmail.com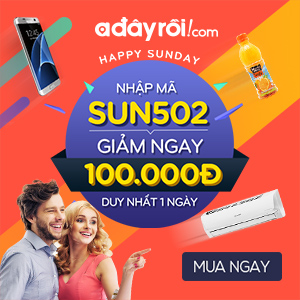 Follow facebook : https://www.facebook.com/ToiTimViec

Follow group: http://bit.ly/JobMaps