PwC is one of the world's largest providers of audit & assurance, advisory, tax and legal services.
1 – DEALS – STRATEGY TEAM
In Advisory/Deals-Strategy, we help corporate clients and investors to develop and appraise strategies in both deal and non-deal related situations. The basis of our work is a rigorous, quantitative analysis of the business's market environment, competitive landscape and internal capabilities.
It is a pleasure to announce that we are now seeking for ambitious candidates for the position of Intern for our Strategy team in Hanoi.
Main duties:
• Conduct data gathering and analysis;
• Conduct industry research;
• Conduct interviews with key stakeholders;
• Present findings to the team and work with the team to give insights and conclusions.
Job Requirement:
• Be fluent (writing and talking) in both Vietnamese and English;
• Proficiency with Microsoft applications (Word, Excel, Power Point)
• Strong communication skills, verbal and written
• Ability to work independently as well as part of a team
• Senior undergraduates or graduates from business schools in Vietnam (preferably Foreign Trade University, National Economic University, RMIT, Banking Academy, Academy of Finance)/ experience abroad is highly appreciated
Benefits:
• You will be fully integrated to a project team
• You will be provided with coaching and guidance by a mentor team
HOW TO APPLY:
If you would like to work in a challenging environment with opportunities for advancement, please send your CV in English with a cover letter expressing how you match this position to us atvncareers@vn.pwc.com. Application and CV: Must be in MS Word format, in English, with recent picture & expected remuneration.
Only shortlisted candidates will be contacted for interview. Thank you for your interest in career opportunities in PwC Vietnam.
—————
2 – CORPORATE FINANCE TEAM
The PwC Vietnam's Corporate Finance (M&A) team is looking for an intern (full-time) to join our team in Ho Chi Minh City office (Saigon Tower, 29 Le Duan, District 1). Please find the background of the team, job descriptions and requirements below:
Background
Our Corporate Finance professionals provide a full range of M&A and financial advisory services, from acquisitions and disposals through to equity and fund raising across all industry sectors, to corporations, private equity firms, public sector bodies, sovereign wealth and other investment funds. We are looking for an intern to support us in deal preparation and execution.
Job description
· Conduct economic, industry and business research and analysis
· Perform target and investor screening
· Perform valuation analyses using various methodologies including market approach and discounted cash flow
· Prepare proposal/pitching documents and other transaction documents
· Participate in all stages of deal cycle, from deal generation to deal closing
· Foster an efficient, innovative, and team-oriented work environment
· Perform other relevant tasks assigned by the team
Requirements
· University Degree in accounting, finance, economics or any other relevant disciplines and/or professional accounting qualification
· Strong interest in M&A with attention to details and analytical skills
· Excellent team player
· Good business and commercial knowledge
· Good English/Vietnamese written and communication skills
· Familiar with Excel and PowerPoint
· Minimum three (03) months of availability is preferred
Benefits
Opportunities to
· gain knowledge in various industry sectors
· broaden understanding of deal cycle process
· strengthen professional skills through hand-on experience
· enhance interpersonal skills through daily tasks and interactions
You will be remunerated.
If you are interested in the opportunity please send your CV to pham.thi.hai.yen@vn.pwc.com CC pyconvn@gmail.com before 31 July 2017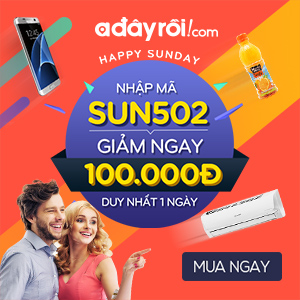 Follow facebook : https://www.facebook.com/ToiTimViec

Follow group: http://bit.ly/JobMaps