FHI 360 is an international, non-governmental organization that works with the Vietnam Ministry of Health and other national bodies, as well as provincial and district-level health services, to promote the health and wellbeing of the Vietnamese people, particularly vulnerable and marginalized populations. FHI 360 is currently implementing programs with government and private sector partners that address HIV prevention, care & treatment, drug treatment policy and practice, clinical research for the development of vaccines and drugs, maternal and child health and nutrition, diagnostics, and laboratory services.
We are seeking a qualified, experienced and highly motivated Vietnamese national to join FHI 360 for the position of Partnerships and Advocacy Specialist for the Alive & Thrive Project, based in Hanoi. *To obtain the full job description, please send a request to ntmien@fhi360.org
Project Summary: Alive & Thrive (A&T) is an initiative to save lives, prevent illness, and ensure healthy growth and development. Good nutrition in the first 1,000 days, from conception to two years of age, is critical to enable all children to lead healthier and more productive lives. Alive & Thrive is scaling up improved infant and young child feeding (IYCF) and maternal nutrition through large-scale programs in several countries in Asia and Africa and through strategic technical support and the dissemination of innovations, tools, and lessons learned worldwide. A&T is funded by the Bill & Melinda Gates Foundation and the governments of Canada and Ireland. The initiative is managed by FHI 360.
Position Summary: The Partnerships & Advocacy Specialist will support the development and execution of the policy advocacy, strategic communications and breastfeeding-friendly health system work plans for Viet Nam and for other ASEAN and Scaling-up Nutrition (SUN) countries upon request. The position is based in Ha Noi, Viet Nam.
The successful candidate will have the following qualifications and abilities:
Master's degree in Communications, Social Behavior Change, Nutrition, Public Health, Law or Social Sciences, International Development, Human Development or related fields.
3-5 years with execution of policy, advocacy and strategic communication work plans, preferably in nutrition and social behavior change projects.
Demonstrated experience in working with the government sector is critical.
Excellent communication, and organization skills are required. Must be able to read, write, and speak fluent Vietnamese and English
Has sensitivity to cultural diversity and understanding of the political, contextual, and ethical issues in assigned areas.
Prior work experience in a non-governmental organization (NGO), multilateral organization, government agency, or private company.
How to apply:
Any question, please contact 0243.8265118 (Ms. Tram)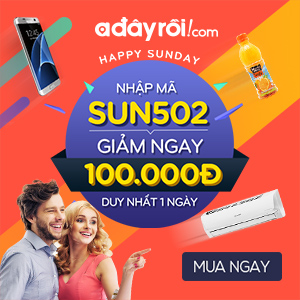 Follow facebook : https://www.facebook.com/ToiTimViec

Follow group: http://bit.ly/JobMaps