Terms of Reference
Title: Communications Volunteer
Department: Marketing and Communications
Location: Hanoi
Duration: 06 months with possible extension
Position reports to: Communications Specialist
CARE International in Vietnam (CVN) is seeking to hire a Communication Volunteer based in Hanoi.
About CARE International
CARE is an international humanitarian aid organisation fighting global poverty, with a special focus on working with women and girls to bring lasting change to their communities. As a non-religious and non-political organisation, CARE works with communities to help overcome poverty by supporting development projects and providing emergency relief. We believe supporting women and girls is one of the most effective ways to create sustainable outcomes in poor communities.
About CARE in Vietnam
CARE International in Vietnam is a creative and dynamic organisation which has worked with Vietnamese partner organizations over the past 28 years in over 200 projects. CARE in Vietnam recognises that the key to achieving equitable development outcomes lies in shifting deeply rooted, structural underlying causes of poverty and social and gender injustice which contribute to exclusion and vulnerability of particular groups in society. CARE in Vietnam's long term program goals are that Remote Ethnic Minority Women (REMW) participate equitably in the economy and have a legitimate and respected voice, and that Socially Marginalised People (SMP) equitably benefit from development, are resilient to changing circumstances and have a legitimate voice.
CARE in Vietnam works to empower women and their communities by strengthening and building individual, organisational and institutional capacities; by building partnerships (civil society, government, and private sector) to facilitate long term sustainable change; by integrating climate change adaptation and disaster risk reduction as key components of our programs; and by supporting policy development and implementation through policy dialogue and advocacy. Impact measurement, documentation of sound evidence and accountability to all stakeholders plays a significant role in innovation as well as knowledge management and learning.
Purpose
The objective of this assignment is to support the development and implementation of high quality communications products to enable CARE in Vietnam to position and present itself, its program priorities and achievements.
Key Tasks
The Communications Volunteer will undertake communication-related jobs at both organizational and program levels. The Communications Volunteer's tasks include but are not limited to the followings:
Develop and maintain a library of high quality images for use in publications and materials, including adding to the library through taking high quality photographs
Produce videos that tell the stories of CARE's work in Vietnam
Produce documents as required to articulate CARE in Vietnam's focus areas, history and impacts
Help develop both internal and external communication platforms (newsletter, Facebook Workplace, brochure, presentation/document standards, website, various promotional materials, etc.)
Produce project briefs or other documents as required to articulate and document project activities
Produce succinct and focused case studies showcasing the impact of CARE's work, including conducting field interviews where needed
Proof read and edit communication messages and documents
Support project staff to edit donor reports where needed, focusing on highlighting the key impacts of CARE's work
Develop, maintain and update website and social media content
Liaise with designers, printers and other contractors where needed
Any other tasks as agreed with the supervisor
Selection Criteria
Demonstrated high level photography and videography skills
Demonstrated ability to communicate fluently in English, both written and verbal
Experience summarizing complex issues/activities in succinct, targeted English
Experience developing marketing or communications campaigns, especially via social media channels
Experience using graphic and/or publication design programs, such as InDesign
Highly organised with meticulous attention to detail
High level of motivation, with ability to remain focused with limited supervision
Proactive and able to take initiative to organize workplan and organize projects with limited guidance
Experience in Vietnam or Southeast Asia, and/or previous experience working in the development sector would be an advantage
Child Protection
CARE International in Vietnam is committed to protecting the rights of children in all areas we work around the world. Applicants are advised that CARE International in Vietnam reserves the right to screen candidates to ensure a child-safe environment. Further information can be found in the CARE Vietnam child protection policy.
Application procedure
Interested candidates should submit the following documents in English, clearly stating the title of the Terms of Reference to VNM.Jobs@careint.org  CC vieclamphichinhphu@gmail.com by COB July 26th, 2017.
Cover letter (or email)
CV
Any supporting examples of past work. For example: soft copies of graphic designs, publication designs, a media campaign, etc.
CARE is an equal opportunity employer committed to a diverse workforce. Women, ethnic minorities and people with disabilities are strongly encouraged to apply.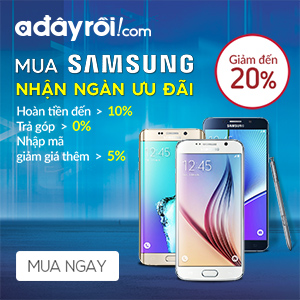 Follow facebook : https://www.facebook.com/ToiTimViec

Follow group: http://bit.ly/JobMaps