The United Nations Volunteers (UNV) programme contributes to sustainable human development through volunteerism worldwide.
Online volunteering allows organizations and volunteers to team up to address sustainable development challenges – anywhere in the world, from any device. Online volunteering is fast, easy – and most of all, effective.
Volunteers: 2 needed
Time: 6 – 10 hours per week, 2 weeks
1. Ask
We are looking for the support of two online volunteers for the following tasks: – translate the text received from English into Vietnamese (about 15 pages per each volunteer) – send original English and translated Vietnamese text back (Word document) in a clear fashion so that, for each paragraph, it is easy to see what the original is and what the translation is.The selected volunteers will be in touch mainly with one AICS Hanoi personnel via email (Skype if clarifications are needed). They will be expected to organize the translation independently and finish within 2 weeks from receiving the original texts. The 2 weeks will be between end of July and August 2017. If the translation quality is proved satisfactory, the volunteers will be credited by a mention on a page of the website (provided that AICS approves).
2. Background and objectives
The Italian Agency for Cooperation and Development in Hanoi (AICS Hanoi) is building its new website so as to better inform partners, authorities, public about its work and related opportunities, including bidding calls and vacancies. By clearly describing activities and projects of AICS in Vietnam, Laos and Cambodia, the website will also help AICS to spread its messages around equitable and sustainable development among the general public. The volunteers will contribute to several of the Sustainable Development Goals (SDGs) as AICS has initiatives in six different sectors, such as Water and Sanitation, Environment and Energy, Economic Development, etc.
3. Requirements
All applicants are requested to attach their CV highlighting relevant experience, in particular if related to Development Cooperation Vietnamese mother tongue and Fluency in English
TranslationInterpretation experiences from English to Vietnamese Good understanding of Development Cooperation work an advantage Previous translation of materials related to this field highly regarded Shortlisted candidates may be asked to translate a short paragraph as part of the selection process
4. How does it work?
The UNV Online Volunteering service connects organizations working for the Sustainable Development Goals with volunteers eager to contribute to global progress using their time and skills online.
Thousands of volunteers all around the world – professionals, students, retirees and expatriates – are working each day to advance development. Here's how you can join them:
Register as a volunteer with the UNV Online Volunteering service.
Once registered, you can start searching for opportunities right away. You can adjust the settings to receive alerts for suitable opportunities. Apply for all those that interest you.
The organization offering the volunteer opportunity makes its selection from among the applicants. If you're selected, congratulations – start making a difference right away!
Once you've completed your assignment, submit a feedback form telling us about your experience. You'll need this in order to receive…
…your well-earned certificate of appreciation from the organization with which you volunteered, acknowledging your hard work and achievements!
5. Are you ready to apply?
Before jumping in as an online volunteer, make sure you have:
Access to the Internet and the right tools. You'll need reliable Internet access, as well as regular access to a communication device, such as a smartphone, tablet, laptop or computer.
Time. Decide how much time you can realistically devote to your online volunteering activities. Once you select a daily or weekly time range, you'll be counted on to honour your commitment.
Availability. You'll need to make yourself available for any teleconferences, meetings or check-ins required by the organization for which you're volunteering.
>> Apply now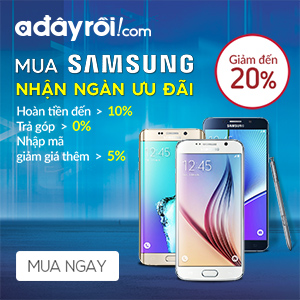 Follow facebook : https://www.facebook.com/ToiTimViec

Follow group: http://bit.ly/JobMaps