World Vision Vietnam is implementing 39 Area Development Programmes (ADPs) which operate in 5 zones: North (Hung Yen, Hoa Binh, Hai Phong and Dien Bien), Yen Bai – Tuyen Quang, Thanh Hoa, Central (Quang Tri, Quang Nam – Danang) and South (Quang Ngai, Binh Thuan, Ho Chi Minh, DakNong). From FY18, WVV adopts and implements the new operating model, therefore, the name of ADP will be changed to AP (Area Programme). WVV's APs usually focus within one administrative district of a province which populated by ethnic minority people with high rates of poverty. A uniqueness of WVV's Development Program Approach (DPA) is that AP team members are based at district level where the AP is located, which enables them to work closely with government partners and communities on a daily basis.
JOB VACANCY
World Vision Vietnam (WVV) invites competent Vietnamese candidates for the position Zonal Operations Officer, working for the Micro Finance Unit (1 position), work base: Hanoi.
WORK CONTEXT / BACKGROUND:
As per WV Vietnam strategy, micro finance is managed as one of its programs. In other word it is part of WV Vietnam and not as a separate entity like in other countries.
Micro Finance program's mission is to foster improvement in the quality of life among the clients in Vietnam by assisting the economically active poor and graduating the moderate and poorest of the poor into entrepreneurial skills. This will be accomplished through a sustainable Micro Finance program that provides access to loans, insurance and savings within ADPs. All aspects of the services that MF program delivers are built to lead the development of appropriate models, capacities and systems for Micro enterprise development in Vietnam, resulting in sustainable economic development as part of WVI transformational development ministry throughout ADP communities.
MF Program is structured in two management levels: central office in Hanoi and branch office at provincial and/ or regional level. All direct transactions with clients including clients screening, loan processing and loan collection are carried out at communities' level through a network of local staff.
At present, MF Program is operating in 09 districts located in 04 provinces of Hung Yen, Thanh Hoa, Quang Tri and Quang Nam with possibility to expand the operations in new areas.
PURPOSE OF POSITION:
To support Operations Manager (OM) to ensure Branches in the North and MFU's annual target achieved, which will improve MFU's performance as a whole.
MAIN RESPONSIBILIY:
PLANNING
Effective assistance is provided to prepare annual operation plan and budget of related branch.

Assistance is provided to develop MFU's business plan.
OPERATION IMPLEMENTING
Operation progress compared with approved target of branches is closely followed up by reviewing, analyzing monthly progressing reports, regularly field visiting, etc.

Shortcomings/ problems are identified and correct actions/solutions are recommended and discussed with branch staff at the regular branch meetings to help branches achieve the operation targets.

Proposal/ different requests of the Branches are reviewed and or approved ensuring the compliance with policy/ practices.

Proactive supports are provided to conduct market survey, client satisfaction survey…; new projects, such as product development; proposal writing; management tools (MIS…) upgrade; integration initiatives of MFU activities with other sectors/TPs/ADPs of WVV

Valuable inputs for policies/guidelines/ tools/reports development/ improvement are provided.

Be representative to attend regular meetings with local partners and ADPs when required.

Other tasks assigned by the supervisor are conducted.
QUALITY MONITORING AND DEVELOPMENT
All activities of branches, including new group formation, clients screening, loan processing and loan collecting, group/cluster meeting, financial transactions, reporting, etc., are closely, regularly and randomly monitored and supervised to ensure the compliance with policies and regulations.

In closely cooperation with Branch Manager, Branch Accountant and Branch Assistant, all fraudulences, misconducts which might damage organizational assets and resources and affect to the organization's image and prestige are identified, verified in a timely manner.

Operation report which points out problems/issues of each Branch and suggests solutions is prepared on monthly basis.

Management and monitoring tools applied at head office and branches are suggested and developed.
TRAINING AND CAPACITY BUILDING
In cooperation with Branch Managers, training needs and capacity building plan for Loan Officers are identified based on the performance review process.

Branch Managers are trained and coached on monitoring and management skills.

Assistance is provided to branch managers to conduct training to Loan Officers and Cluster/Group Leaders on credit management skills

Inputs are provided in annual performance appraisal process of staff and branch as a whole.

Self-capacity is improved by participating in relevant training courses.
RELATIONSHIP BUILDING
Relationship with ADP staff, local partners at both district and commune/ hamlet levels and branch members are developed and maintained.

Great efforts are contributed to build Branches and overall MFU into a united, accountable and spiritual team.
JOB REQUIREMENT:
The following knowledge, skills and abilities may be acquired through a combination of formal schooling, self-education, prior experience, or on the job training:
Bachelor/ college degree in Economics, Finance, Finance of Accounting, Banking or Business Administration.

Working experiences with community development projects; experiences for managing and conducting micro finance program/project or income generation activities, including business development services.

Understanding of Microfinance activities, small enterprises development or trends of business

Good communication and marketing skills

Be committed to work with the poor and have customer service oriented mindset;

Active, adaptable and having team spirit

Assertive, creative, patient and being integrity.

Honest, enthusiastic and inquisitive.
World Vision Vietnam is a Christian non-government organization. Applicants having working experience in a similar kind of organization will be an advantage.
Interested candidates are invited to send CV and application letter to the email: job_application@wvi.org CC hanoicareer@gmail.com
Or
People and Culture Department
World Vision International – Vietnam
Address: 4th floor, the HEAC building, 14-16 Ham Long streets, Hanoi
Tel: 04. 39439920 (ext.121).
Deadline for application: 30 July 2017
We give equal opportunity to every candidate, regardless of religion, race and gender.
A competitive salary, benefits and career development opportunity will be offered and commensurate with the experience, qualifications and responsibilities.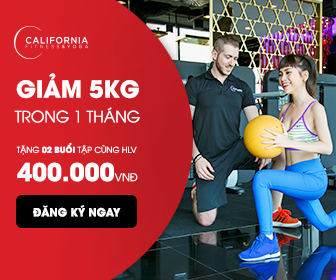 Follow facebook : https://www.facebook.com/ToiTimViec

Follow group: http://bit.ly/JobMaps