Philips Morris International Inc (PMI) là công ty thuốc lá hàng đầu thế giới với 6 nhãn hiệu lọt top 15 quốc tế, bao gồm Marlboro, nhãn hiệu thuốc lá số một toàn cầu. Sản phẩm của PMI bán trên 180 thị trường. Năm 2014, công ty giữ 15.6% thị phần thuốc lá ngoài nước Mỹ, nếu trừ Trung Quốc và Mỹ là 28.6%.Thuốc lá Marlboro đã có mặt tại Việt Nam từ 1994 vá từ tháng 11/2011 được sản xuất dưới hiệp đinh giữa PM Global Brands Inc. và Vinataba-Philip Morris Limited (VPM). Hiện tại thuốc lá Marlboro được phân phối với Chi nhánh của VPM tại thành phố Hồ Chí Minh.
Vinataba-Philip Morris is looking for Business Development Executive with detail as below:
JD & Requirement: HERE
Business Development Executive
Work Location: Ha Noi
Job Level: Experienced (Non – Manager)
Salary: Negotiable
Industry: Other
Department: Sales Department
Deadline to Apply: Unlimited
Job Description
BASIC PURPOSE
Deliver IMS and Share of Market, influencing adult smokers' brand choice in the assigned territory (general trade, horeca) by assessing trade and brands issues and business development opportunities in the territory, composing and executing territory development plan, proposing and getting agreed by direct supervisor territory development objectives and requesting resources to activate brands, retailers, distributor sales force and wholesalers to develop the business of VPM Sales and Marketing
PRINCIPLE ACCOUNTABILITIES
Build relationships with retailers in order to maximize business building (BB) opportunities.
Manage territory through route planning, call frequency, numeric and weighted coverage principles to maximize effective and efficient territory coverage.
Implement, monitor and measure trade marketing activities at outlet level.
Ensure constant availability, visibility and product freshness within the BB platform, working in conjunction with Field Sales team.
Coordinate with Consumer Engagement team to deployment of appropriate consumer engagement activities monitor performance.
Ensure that competitive and market intelligence are being tracked and updated regularly and propose any action plans to address resulting issues if needed.
Build relationships with key retailers to better leverage platform to activate engagement initiatives.
Job Requirement
REQUIREMENT
University degree
1+ years of field sales or marketing work experience in FMCG Company preferred
Familiarity with sales operations to implement business building activities within assigned territory and integrating trade and consumer engagement activities.
Ability to interface across functions and with internal and external parties.
A self-starter, ambitious and result driven.
BENEFIT:
Salary: USD 900 – USD 1100
Motorbike & phone allowance
13th Salary
02 months in probation time with 100% salary
Health insurance package for employee and 01 family member
Gym card at California Fitness and Yoga center
Other benefits in accordance to Vietnam Labor Law.
Interesting recreational activities: party, tea break, summer trip, etc.
More information about VPM: https://www.pmi.com/
If you are interested in, please send CV to me via email: ThanhHue.Nguyen@contracted.vpmbr.com.vn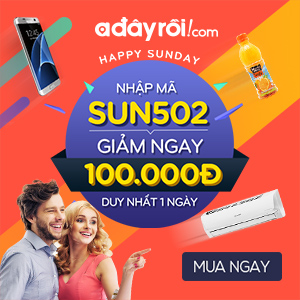 Follow facebook : https://www.facebook.com/ToiTimViec

Follow group: http://bit.ly/JobMaps